When Ajinder Kaur-captained Indian eves fell short at the doorstep of a medal at the 1974 World Cup
There was no television in the seventies nor the power of social media. Had both prevailed, Ajinder Kaur would have been a household name, not to suggest that she is now an unknown entity. A dependable fullback of the Indian women's hockey team in the 70s, she was strong with her penalty corner hits (no drag-flicks were there in those times) and possessed great leadership skills as well. Ajinder Kaur is famously remembered for leading the Indian women's hockey team to its best-ever performance – fourth-place finish at the inaugural 1974 World Cup at Mandelieu, France.
Read Stalwart Eliza Nelson Recounts How India Nearly Missed Out on Podium Finish at 1980 Moscow Olympics
The hockey stalwart, who got married to Gurcharan Singh Saini, an ENT Surgeon in the eighties and is now based in Derby, England. "I've fond memories of the 1974 World Cup, where we got the better of the Netherlands, who eventually won that World Cup. We topped the pool by virtue of that win but we lost to Argentina by a solitary goal in the semifinal tie – a hard-fought game, which could have gone either way. We played well as a team and it was a case of so near yet far when we lost to West Germany 0-2 in the bronze medal play-off tie," the 71-year-old former Indian women's team captain traces the great memories of 1974 in an exclusive chat with Hockey Passion.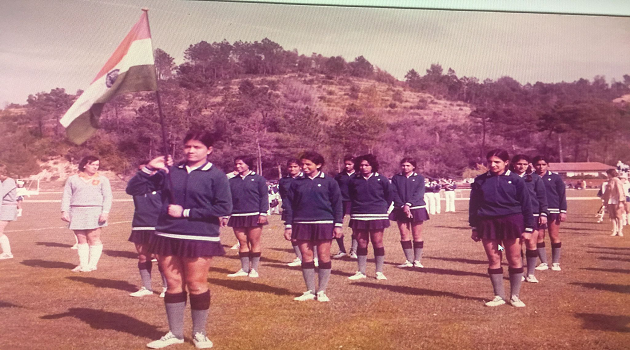 Read When Ajit Singh Scored the Fastest Olympic Goal at Montreal in 1976
The Indian hockey eves started their campaign on a dissapointing note, losing 0-2 to Belgium. They regrouped well after the first match blues and posted emphatic 3-0 and 4-1 wins over Mexico and Spain, followed by the stunning win over the Dutch to wrap the Pool stage on an impressive note. It was under the captaincy of Ajinder Kaur that India won the 1975 Begum Rasul Trophy at Chennai – she was also credited with leading Punjab women to national triumphs on a number of occasions. Ajinder led the Indian team that have talented players like Rupa Saini, Baljeet Bhatti and Kulwant Bhullar. She was bestowed with the Arjuna award in 1974. The World Cup semifinal appearance of the Indian women hockey eves yet to be matched by the national team in the subsequent World Cups.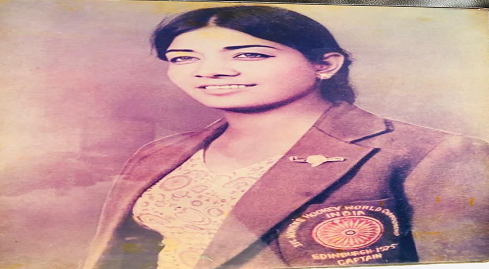 Read Former Hockey Stalwart Gurbux Singh Recounts India Winning the 1962 Ahmedabad Invitational Tournament
Ajinder made her senior international debut against Australia in a Test match at the Shivaji Stadium in New Delhi in 1967. "I still remember our coach Kartar Singh who called me for the trials in New Delhi and although the team was already selected, he added me to the squad and inducted me as a fullback in the first Test against Australia. Interestingly I played for India first before playing for Punjab in the domestic circuit," the soft-spoken former defender reminisces.
Read Anecdotes Galore: Harcharan Singh Relives 1975 World Cup Glory
Ajinder's international playing career spanned from 1967 to 1978. She had also featured in the 1978 World Cup at Madrid, Spain, but not before going public that she would retire after the showpiece event. "There was no question of a comeback after the 1978 World Cup. Well in advance before heading to Spain, I made up my mind that the 1978 World Cup would be my swansong. I think there were quite a few newspaper clippings of this development," recalls the former stalwart who is a mother of three (sons Mandeep and Randeep and daughter Hardeep).
Ajinder admits she is hardly connected to hockey these days away in England. "I don't follow Indian hockey much now but thanks to Hockey Passion I'm able to keep track of the young players of our men and women teams," she signs off.