Stalwart Eliza Nelson Recounts How India Nearly Missed Out on Podium Finish at 1980 Moscow Olympics
The Indian Women's Hockey Team made a big impression on their Olympic debut at the 1980 Moscow Olympics (women's hockey was first inducted in 1980 Olympics), with a creditable fourth-place finish, or in other words missed a podium finish by a whisker. It was a case of so near and yet so far for the Indian hockey eves, who made a thumping start to their Olympic campaign with 2-0 and 4-0 wins over Austria and Poland. The Rupa Saini-captained Indian hockey eves chalked up a hard-fought 1-1 draw against eventual gold medallists Zimbabwe, but it was their 1-2 and 1-3 defeats to Czechoslovakia and Soviet Union that spoiled their medal hopes. Eliza Nelson – a key member of the 1980 Moscow Olympics squad – traces memories of that Olympic campaign. "Our Olympic campaign was very much on track after we posted wins over Austria and Poland. We even earned a point from our draw against eventual gold-medallists Zimbabwe. In the end our defeats to Czechoslovakia and Soviet Union scuppered our medal-winning chances," she says in a chat with Hockey Passion from Pune.
Read Indian Women's Team Need to Build on Olympics Success: Former Captain Ritu Rani
The former Indian forward, who was employed with Western Railway, call spade a spade when she says that practice arrangements before the Olympics left a lot to be desired. "We reached Moscow 8-10 days before the Olympics but inadequate planning of practice sessions cost us dearly. We used to get up very early every morning and we would reach the bus stop to board the team bus to travel to the practice venue, but the bus would never come on time and we would keep waiting for a long time. We would idle around or spend time sitting on the roads," recalls Eliza, who led the Indian women hockey team to gold at the 1982 New Delhi Asian Games.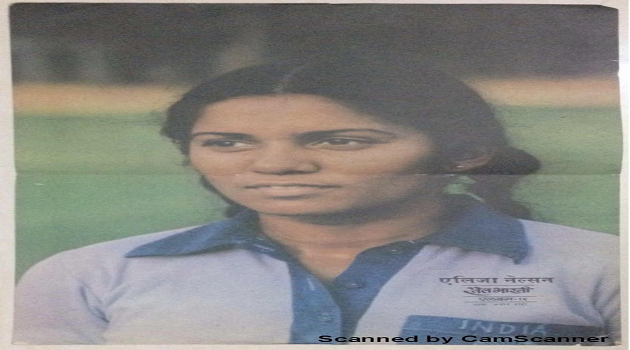 Read Indian Girls' Fitness Levels On Par With World's Top Teams: Wayne Lombard
If the non-arrival of the team bus on time was not enough, there was more frustration that greeted the team when they reached the practice venue. "It was not as if we hit the practice sessions immediately after reaching the practice venue. Lack of proper planning and communication ensured we would have to wait for our turn to hit the turf for practice. All these needless waiting at the bus stop as well as the practice venue meant that we ended up wasting a lot of time and we used to get fatigued," reveals Eliza, who represented India at the 1978 World Cup in Madrid.
Read Indian Women Hockey Team's Biggest Wins
Eliza, who made her senior international debut in the 1975 Begum Rasul Trophy Tourney at then Madras, shared anecdotes about how the Indian girls trained in Pune ahead of the 1980 Moscow Olympics. "We used to stay in the dormitories of the Pune-based State Reserve Police Force (SRPF), where SRPF jawans used to stay. There was no attached washrooms and we had to go outside for the same. But none of us complained becuase we were excited about representing the country at the Olympics. The team was not provided proper tracksuit, shoes or equipment – in fact our players wore different coloured shoes in the pitch," she recounts the hardships faced by the team.
Read Vandana Kataria: Journey From a 17-Year-Old Debutant to Being India's Most Capped Women Hockey Player!
Eliza also threw light on how the national team trained under one coach for two months at Pune but left for Moscow with someone else as coach. "Satinder Walia was our coach during our two-month training stint in Pune, but later Kartar Singh went with the team as coach to Moscow," she quips.
The former striker has no doubts had the team got an opportunity to practice on Astroturf before the Olympics, the girls could have returned home with a medal. "We used to practice on mud grounds and we played on Astorturf for the first time at Moscow. We were clearly at a disadvantage but if we had prior Astroturf-playing experience, we would have come home with a medal," she quips.