When Ajit Singh Scored the Fastest Olympic Goal at Montreal in 1976
Hockey matches have been synonymous with early goals that allow teams to wrest the initiative from the starting hooter and compel the opposition to doing the catching up! Rewind to July 18, 1976, at the Percival Molson Memorial Stadium, Montreal where Indian centre-forward Ajit Singh scored the fastest goal in Olympic men's hockey against Argentina. Ajit scored a field goal in 15 seconds – a match in which he scored a brace to shape up an impressive 4-0 win over Argentina. He also scored in India's 3-0 win over Canada as well as in India's 2-3 defeat to Germany in the 7-8th place classification match to rack up 4 goals in the Montreal Olympics. "It was an afternoon match and I still remember how I snatched possession from an Argentinian player and essayed a pass to Ajit Pal Singh, who fed Chand Singh who took a shot at the Argentinian goal but their goalkeeper charged forward to cut down the angle. I just deflected the ball past the onrushing goalkeeper," recalls Ajit, who was also part of the 1972 Munich Olympics squad in an exclusive chat with Hockey Passion.
Read Anecdotes Galore: Harcharan Singh Relives 1975 World Cup Glory
However, the record for the fastest international goal in men's hockey is held by Pakistan's Hanif Khan and New Zealand's Steve Edwards – both scoring after just 11 seconds. Hanif scored against the Netherlands in a 2-2 draw at the 1984 Champions Trophy at Karachi, while Edwards scored against South Korea in a 2-1 win at the 2014 World Cup at The Hague. India's Gurjant Singh scored against the Netherlands in just 13 seconds in a 5-2 win at the 2020 Pro Hockey League tie at Bhubaneshwar. "Look, the goal scored by Gurjant was in a Pro Hockey League but my effort was in Olympics – both tourneys are different – I'm happy he bettered my record," quips Ajit, who also featured in the 1974 Tehran Asian Games.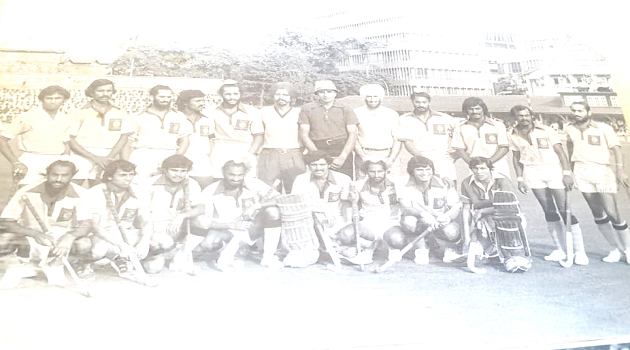 Read 1971 Nehru Hockey Final: When Indian Airlines Rode on Inam-Ur-Rehman's Brilliance to Pull the Plug on Great Britain
The 69-year-old, who was also part of the silver-winning 1973 World Cup team at Amstelveen, recalled the difficulties of playing on astroturf for the first time in a big-ticket tournament like the Olympics. "We were used to playing on grass but on astroturf we were found it exceedingly challenging as there used to be water sprinked on the turf. We did not have quality shoes then and could not play our natural game. We did train in Toronto a few weeks before the Olympics but that counts for nothing because we had no match experience of playing on astroturf and that was the main reason for us finishing 7th in Montreal Olympics," he quips.
Read When Wrong Knee Injury Treatment Brought Abrupt Halt to Charles Cornelius' Promising Playing Career!
Ajit made his international debut in 1972 and Montreal Olympics was his swansong in India colours. At the domestic level, Ajit initially turned out for Mohun Bagan (Bengal) before joined Northern Railways. "I was the top goal-scorer of the Senior Nationals for four consecutive years and it helped me earn a call-up to the national team," recalls Ajit, whose son Gagan Ajit Singh also served the country with distinction.
Read When India Beat Japan 5-0 Without Actually Scoring a Goal!