Indian Eves' PHL Focus On Upcoming Games Against Spain After Postponement of Netherlands' Ties
The Indian women's hockey team's bronze medal effort at the 2022 Asia Cup at Muscat may not have entirely satisfying for their fans following the highs they scripted after their creditable 4th place finish at the 2021 Tokyo Olympics. The Blueskirts turned on the style in their maiden Pro Hockey League campaign racking up their biggest-ever win over China (7-1) in the first leg tie before following up with a 2-1 win in the secon leg tie to maintain a winning streak.
Read Indian Hockey Eves' Bronze Win Augurs Well for Pro Hockey League Campaign
Hockey fans must have been anticipaing great things from the Indian eves' upcoming Pro Hockey League games against formidable Netherlands but those two ties slated to be played in Bhubaneshwar on February 19 and 20 have been postponed as the Dutch team expressed strong reservationa to travel to India due to rise in Covid-19 cases in the Netherlands and requested the International Hockey Federation (FIH) to put off these games to a later date.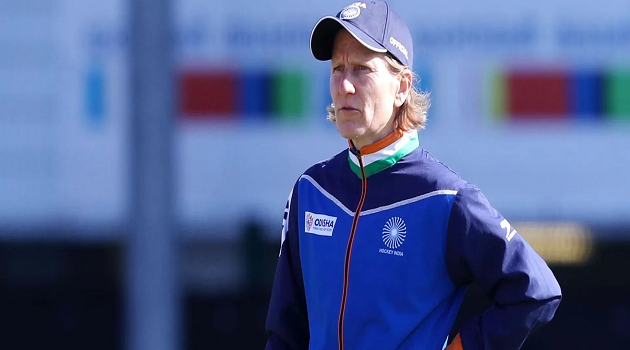 Read Indian Eves Need to Prove Tokyo Olympics Was No Flash in the Pan
The postponed of these games effectively means that the Indian eves would now focus on their back-to-back ties against world number 7 Spain at the Kalinga Stadium in Bhubaneshwar. The kind of red-hot form the Indian girls are in, one can expect them to put it across the Spain girls in thier home games. Indian eves would have a two-week break before they take on Germany at Bhubaneshwar on March 12 & 13 and subsequently face England at the same venue on April 2 & 3 respectively.
Read High-On-Confidence Indian Eves Extends Winning Streak Against China to 8 Matches
After home games against Spain, Germany and England, the Indian women will travel to Belgium in June to play their games against Belgium on June 11 & 12. The Indian eves would then travel to Netherlands to play their next set of games against Argentina on June 18 & 19 and against USA on June 21 & 22 – all these games would be played at Rotterdam.