Indian Eves Need to Prove Tokyo Olympics Was No Flash in the Pan
The 9th Women's Asia Cup being played at the Sultan Qaboos Sports Complex in Muscat attaches a great deal of significance for the Indian hockey eves like it does for teams such as Japan, South Korea, and China. Of course, the tag of 'defending champions' will sit comfortably with the Blueskirts given their headlines-grabbing fourth-place finish at the Tokyo Olympics, especially when many were not even expecting them to make it to the quarterfinal stage.
Read All You Want to Know About Women's Asia Cup
Indian women hockey is on a high after the Olympics high but let's also no lose sight of the fact that the team comes into the tournament bereft of adequate match practice – the 2021 Asian Champions Trophy held at Donghae saw Indian eves only play one game against Malaysia, which was a one-way traffic with the girls giving their opponents a shellacking with a 13-0 win. That was it – India had to cry out of the competition as one of their players tested Covid positive. Effectively, the Indian women's team haven't played a single international game since the Tokyo Olympics if you take one Malaysia game out of the equation.
Read Biggest Wins in Women's Asia Cup
It is easy to think of India as the red-hot favourties of the 10th Asia Cup. Fair enough – they have dished out a stuninng performance at the Olympics – other Asian teams are raising the improvement bar as well. Japan under former Indian goalkeeper Jude Menezes as chief coach turned in a blockbuster performance to win the 2021 Asian Champions Trophy. The Japanese girls are teeming with confidence and have beaten South Korea twice in that tourney as well as prevailed over China. The quality gap between these teams isn't much but yes, Japan are on a roll at the moment and from the looks of it, Japan and South Korea are also strong contenders alongside India.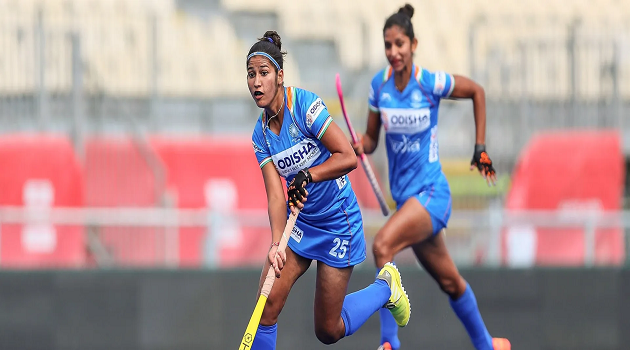 The Savita Pooina-led Indian women's team will be without their regular captain and forward Rani Rampal for the second consecutive time (she was not included for the Asian Champions Trophy as well). To be honest, the Indian women's hockey team are strong unit and the absence of one or two key players may not make much of an impact. At the Tokyo Olympics, Rani Rampal looked far below her best (going by her own lofty standards), both in terms of creating or scoring goals. But it was an opportunity for the likes of Vandana Katariya, Navneet Kaur, Sharmila Devi and Lalremsiami to stand up and be counted.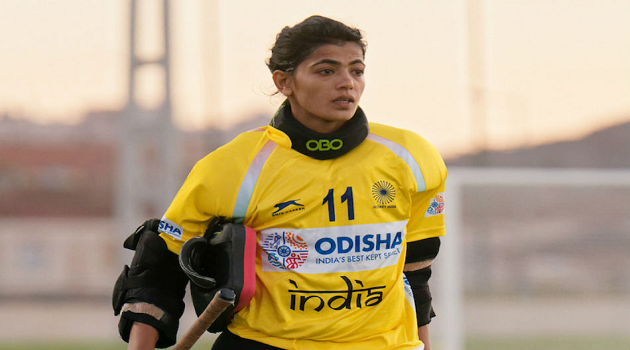 Read Indian Girls' Fitness Levels On Par With World's Top Teams: Wayne Lombard
The Indian eves have more or less the same group of players that did Olympic duty. Jyoti and Mariana Kujur are two new faces in the side – both were part of the Asian Champions Trophy side – in fact, Jyoti scored twice in the 13-0 win over Malaysia in the Asian Champions Trophy. Two young forwards – Rajwinder Kaur and Sonika did impress in the
Asian Champions Trophy scoring once in the big win over Malaysia but it is unfortunate that they had to sit out as the duo of Sharmila and Lalremsiami marked a return to the side after they were not considered for the Asian Champions Trophy (they were picked for the Junior Women's World Cup that was postponed owing to Covid-19).
Vastly experienced Sushila Chanu along with the talented quarter of Salima Tete, Neha Goyal, Neha Warsi and Navjot Kaur gives out an impression that our midfiled is in good health. For Janneke Schopman, this is her stastically second international assignment but effective her first given India's withdrawal in the Asian Champions Trophy. She has a strong team to deliver the results and a lot will hinge on how fullback Gurjit Kaur shapes up – she adds value not just with her power-packed drag-flicks but with her decisive defending. Monika Malik and Nikki Pradhan are extremely dependable in defence. Udita, who started off as a forward-now-turned fullback has acquited herself well at the Olympics, and with Savita in the cage Indian deep defence wears a formidable look.
Read Indian Women's Team Need to Build on Olympics Success: Former Captain Ritu Rani
India may not lose sweat over finishing among top four – which is imperative to seal their 2022 World Cup berth but what is critical is they need to get much solid match exposure so that they are well-armed to compete in the Pro Hockey League and 2022 World Cup.
Indian eves have the ammuntion to crown themselves in glory at Muscat but the likes of Japan and South Korea aren't going to offer that on a platter. Every side is beatable in modern hockey and complacency is the last thing Indian eves would want in a year packed with crucial international tournaments.