Former Hockey Stalwart Gurbux Singh Recounts India Winning the 1962 Ahmedabad Invitational Tournament
Trip Down Memory Lane
The Indian men's hockey team was at their devastating best in the Ahmedabad Invitational Tournament that was held from January 1-21, 1962. The Charanjit Singh-captained Indian team put up a superlative performance to overcome the world' top teams to win the round-robin format, remaining unbeaten in the tournament. Besides hosts India, Germany, Australia, Netherlands, New Zealand, Belgium, Malaysia, Japan, Indonesia, and Egypt featured in the tournament.
Read Stalwart Eliza Nelson Recounts How India Nearly Missed Out on Podium Finish at 1980 Moscow Olympics
India kickstarted their campaign thumping Japan 7-0 in their opening tie, followed by a 11-0 mauling of Indonesia. India subsequently overcame Malaysia 3-0. India turned in the performance of the tournament when they walloped formidable Netherlands 9-0, pumping in six second-half goals. The Blueshirts whipped New Zealand 4-0, eased past Egypt 5-0, cruised past Belgium 4-0 before accounting for Australia and West Germany by 3-0 and 1-0 margins. India was so dominant in the 1962 Ahmedabad Invitational Tournament that they ended up scoring 51 goals in their nine matches without conceding a single goal.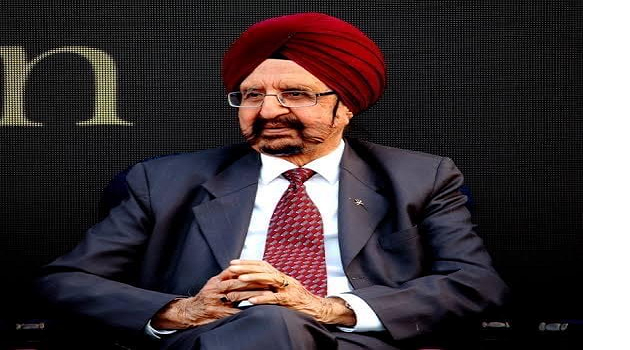 Read When Ajit Singh Scored the Fastest Olympic Goal at Montreal in 1976
Former stalwart and two-time Olympian Gurbux Singh recalls the memories of India turning on the style in the 1962 Ahmedabad Invitational Tournament. "I will still remember barring Pakistan all the top teams played in the Ahmedabad Invitational Tournament – it was played on a hard surface devoid of grass and it was a fast ground. India played exceedingly well to win the tournament," he says in a chat with Hockey Passion from Kolkata.
Read Anecdotes Galore: Harcharan Singh Relives 1975 World Cup Glory
The former ace defender, who captained India at the 1968 Mexico Olympic along with Prithpal Singh, recounts how India had missed certain players in that tournament. "Our centre-forward Harbinder Singh was not picked for this tournament because of politics. Even Prithpal Singh opted out of a few matches due to fallout with the then coach-cum-manager Balbir Singh Senior," the 87-year-old traces the memories.
Read When India Beat Japan 5-0 Without Actually Scoring a Goal!
It may have been sixty years back but Gurbux has vivid memories of playing the Australia game. "To be honest, I did not play in all the matches. With Prithpal Singh, Jhaman Lal Sharma there as fullbacks I had to sit out for a few games. I played the Australia game only because Prithpal did not play that game. It was tough game – the Aussies came hard at us but we scored when it mattered to win 3-0. Overall it was a fantastic performance because we won all our nine league matches and did not concede any goals – a tribute to our disciplined deep defence," the former player-turned-coach-turned-national selector concludes.