When Joaquim Carvalho Took Over Captaincy Armband from Mohammed Shahid for Australia Game at 1985 Sultan Azlan Shah Cup Triumph
Thirty-seven years back Indian hockey made the 'winning' noises clinching the 1985 Sultan Azlan Shah Cup at Ipoh, Malaysia – a win considered significant in the context of Indian hockey as the national team was going through a lean trot. Indian team came to Malaysia on the back of a largely disappointing showing at the 1985 Perth Champions Trophy, where it finished last despite putting up a determined effort, beating arch-rivals Pakistan 2-1 and settled for a sensational 5-5 draw against then West Germany.
Read When Indian Men Finished with Wooden Spoon for the First Time in Any International Tourney at 1985 Amstelveen Four Nation Tournament
"The Champions Trophy last-place finish did not quite reflected the way we perform. The format was such that we were in medal contention going into our last league tie against Great Britain but we lost that game 1-2 and ended up last. We were outstanding against Pakistan and West Germany and did not deserve to settle for the wooden spoon," former hockey stalwart Joaquim Carvalho makes his point in a chat with Hockey Passion.
The 62-year-old midfielder, one of the key architects of the 1985 Sultan Azlan Shah Cup triumph, traces memories of cornerning glory in Ipoh. "I still remember I alongside captain Mohd Shahid, MM Somaya, Hardeep Singh, Syed Jalaluddin Rizvi, and goalkeeper Neelkamal Singh were among the senior guys in the team while we had talented youngsters like Pargat Singh, MP Singh and Jude Felix."
Read When A Power-Packed Paul Litjens shot broke Vasudevan Bhaskaran's stick and went into Indian goal at 1979 Esanda International Tourney
Many decades have passed by, but Carvalho still recollects how Spain beat India 3-2 with a final-minute goal. "Pargat Singh was injured and did not play the opener against Spain, where we were done in a final-minute goal. For our next game against Australia, he was still not fully fit but coach Jhaman Lal Sharma told him he has to play against Australia. The Australia team had Warren Birimgham who was considered the world's best centre-half that time and it was so pleasing to pip them 4-3 and secure our semifinal passage," he gets excited promenading down the memory lane.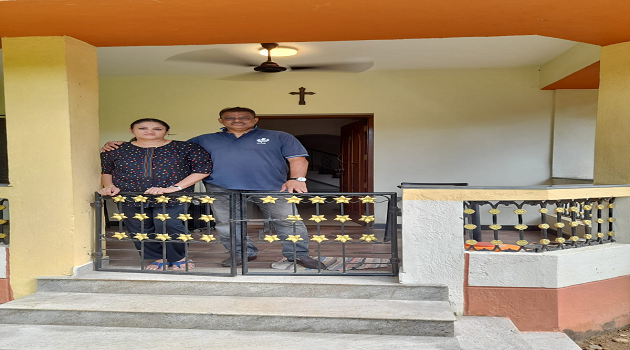 Read When Ajinder Kaur-captained Indian eves fell short at the doorstep of a medal at the 1974 World Cup
Carvalho, who was also part of the bronze-winning 1983 Sultan Azlan Shah Cup team, shares an anectode of how he captained the Indian team in the second match against Australia. "Our captain Mohammed Shahid was upset after losing narrowly to Spain in the first game. He felt that the luck was not going his way during the Champions Trophy in Perth leading to our first game in Ipoh and he asked me to captain the side against Australia. So i captained the Australia game which we won and returned the captain armband to Shahid, who led the side in the semifinal and final against Pakistan and Malaysia," he quips with a grin.
Read Former Hockey Stalwart Gurbux Singh Recounts India Winning the 1962 Ahmedabad Invitational Tournament
India prevailed over Malaysia 4-2 in the final to trigger bouts of celebrations in the Indian camp. Interestingly, Carvalho scored one of the four goals in the final tie. "The final match was played in wet conditions as the match was stopped as heavens opened up. Intermittent drizzle made it difficult for both teams. We were all wet and my stick was wet. I converted a stroke but even before taking the stroke, I was nervous because it was not only raining but also because the ball used was a different leather ball unlike the leather ball used on grass and it was challenging," he reminsces.
Read Trip Down Memory Lane: Poonam Rani Relives India's Bronze Win at 2013 Junior World Cup at Monchengladbach
It may be pertinent to mention that the Indian team at the 1985 Sultan Azlan Shah Cup were minus three key players – forward Mervyn Fernandes, goalkeeper Romeo James, and midfielder Rajinder Singh Junior owing to the ban imposed by FIH for an incident concerning the 1985 Asia Cup final at Dhaka. India went on to win the Sultan Azlan Shah Cup four more times (1991, 1995, 2009, 2010) but its maiden win in 1985 will remain special among Indian hockey lovers.