Indian Team Are Rapidly Improving Side But Must Learn to Consistently Beat Top Teams in Major Tourneys: Roelant Oltmans
The Indian men's hockey team have made significant strides over the last five-six years and all that is not lost on anyone concerning hockey. The bronze medal win at the 2021 Tokyo Olympics is a testimony to that. But any hockey conversation cannot miss mention of how the Indian men's hockey team have devised a way to beat top sides such as Germany, Netherlands, Belgium, Argentina, and England and also how they have struggled to find answers to the questions asked by the Australian men's hockey team in recent times. Former Hockey India High Performance Director and ex-Indian men's team coach Roelant Oltman puts things in perspective in a chat with Hockey Passion. "India are a rapidly improving side and results show that. The process started with our robust programmes in 2012-13 when beating top sides was a long way off for India. There is now a marked shift in Indian hockey as it knows how to beat top teams," says Oltmans, who was appointed Hockey India High Performance Director in January 2013, and subsequently appointed Indian men's team coach in August 2015, following the controversial exit of Paul van Ass.
Read No Disgrace in Losing to Australia but Meek Surrender is Disappointing: Former Indian Coach Jose Brasa
The 68-year-old Dutchman underpins the importance of consistently beating top teams in major tourneys. "It's about making a habit of beating top sides in tourneys that matter. The Indian team is surely among the 4-5 top teams in the world but for them to beat world number one or two they have to consistently defeat the likes of Australia and Belgium," he says.
Oltmans, who had stepped down as Indian men's hockey team in September 2017, shares his thoughts on India's recent heavy defeat at the hands of Australia. "Look, presenting a well-organised defence and not conceding goals in the first ten-fifteen minutes of play is so crucial. If you leak an early goal, it becomes that much tougher to claw your way back against sides like Australia."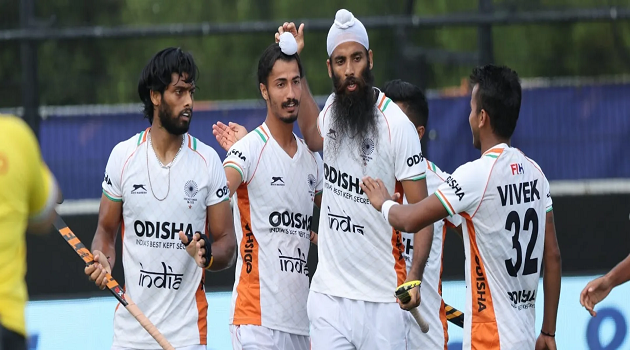 Read No one was calling for the ball & no one was covering his fellow player: Two-Time Olympian & Former Captain Jagbir Singh
Oltmans, who also had short coaching stints in Pakistan and Malaysia after his India coach job, does not agree to the line of thought that India have a mental block playing against Australia. "I don't think so. When I was the Indian team coach, we held them goalless in the final of the 2016 London Champions Trophy and only lost in the shootout 1-3. India have the ability to compete hard against the Aussies."