Hockey Passion Exclusive Long-Term Goal is to See Pakistan Play 2026 World Cup Final: Coach Siegfried Aikman
Pakistan hockey have been grappling with severe funding challenges as well as absence or retirement of a plethora of senior players – given this background Pakistan's bronze medal-effort at the 2022 Sultan Azlan Shah Cup in Ipoh (their first medal in the Sultan Azlan Shah Cup in 11 years) Sultan Azlan Shah Cup must be considered a 'big achievement', in terms of providing a boost to the sport in the country as well as lifting the morale of the players.
Read Overcoming Fear of Failure Hold the Key: Pakistan Coach Siegfried Aikman
A team that went into the 2022 Sultan Azlan Shah Cup with as many as nine debutants, the Greenshirts under shrewd Pakistan coach Siegfried Aikman knew the challenges that lay ahead of them. Pakistan's start to the 2022 Sultan Azlan Shah Cup campaign was not probably on desired lines – they were whipped 1-4 by a second-string South African side. The world number 17 outfit subsequently had to settle for 1-1 draw and 2-2 draw against hosts Malaysia and Japan – they also lost 1-2 to South Korea.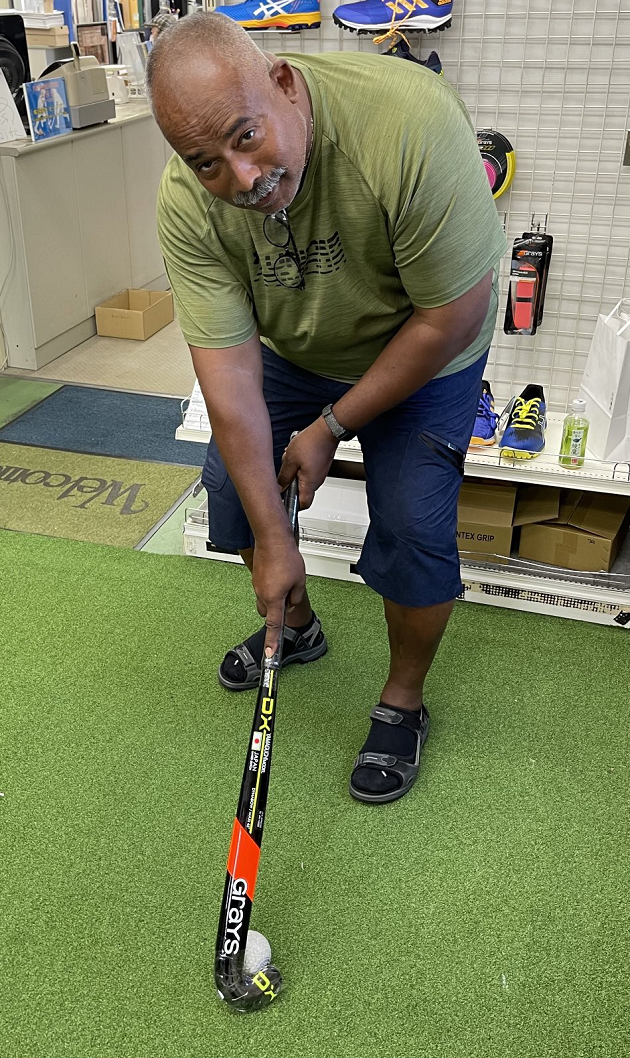 Read Performing Under Pressure is Crucial: Pakistan Coach Siegfried Aikman
Things weren't so good when Pakistan with no wins and two defeats from four games, locked horns in their concluding league tie against Egypt – who have really rose to the occasion in Ipoh. This is where the Pakistan dugged deep and brought their A game to the pitch easing past Egypt 4-1 – a surprising result considering the fact that the African side had offered stiff resistance to all teams in the tournament. The Greenshirts then romped past Japan 5-3 in the bronze medal play-off tie – their first podium finish under Dutch coach Siegfried Aikman. "We are happy to win a bronze in the 2022 Sultan Azlan Shah Cup and we want to build on that. Of course, we allowed too many scoring opportunities for Japan in the the bronze medal play-off tie as our deep defence was loose," says Aikman in a chat with Hockey Passion.
Read Stats Corner: Siegfried Aikman's Win-Loss Record as Pakistan Men's Team Coach
The 62-year-old Dutch coach, who took charge of the Pakistan team in December 2021, knows what his long-term priorties are. "Look, I'm not going to say I want to achieve this in this or that tournament. I have a long-term goal of seeing Pakistan play the final of the 2026 World Cup that would be jointly hosted by the Netherlands and Belgium. Of course, whatever happens along the way is a positive for us but I'm focused on my larger objective," he makes his point.
Read How Belgium Rebounded After Back-to-Back Defeats in 2022-23 Pro League!
The Pakistan coach also understands of Pakistan featuring in the FIH Nations Cup. "Obviously playing in the FIH Nations Cup is crucial for us as winning it gives us an opportunity to play in the 2023-24 FIH Pro League. Pakistan hockey will be well served if we regularly play the top sides in the Pro League," he says.
Under Aikman, Pakistan had finished fifth in the 2022 Asia Cup and seventh in the 2022 Commonwealth Games. And his first-ever podium finish as Pakistan coach is a good augury for the future. The conversation veers around several players, who left the national side for better club hockey opportunities in the UK. Aikman is clear clear on whether these senior players would be considered in the future. "I have a talented bunch of youngsters, who have worked hard to help Pakistan win a bronze in the Sultan Azlan Shah Cup. I would back these players but having said that I'm not against the senior players returning to the national fold. The likes of drag-flicker Rizwan Ali, Ali Shaan, Ammad Butt, and Ghazanfar Ali bring so value to the national side but they would have to compete with these youngsters for a berth in the Pakistan team if at all they want to mark a return to the national side," he reasons.