Far Too Many Coaches, Consultants Spoiled the Indian World Cup Broth: Former Goalkeeper Ashish Ballal
The Indian men hockey team's crossover exit from the 15th World Cup has been a hard pill to swallow for all and sundry associated with the sport. Clearly, the national team had accelerated 'expectations' among their ardent hockey fans/lovers after pulling off a historic bronze medal at the 2021 Tokyo Olympics – their first Olympic medal in 41 years. Playing as World Cup hosts meant that there was 'extra pressure' on the Blueshirts to script a memorable performance (even if it is not tantamount to a podium finish) – perhaps the national team succumbed to the pressure of 'raising their game when it mattered'.
Read How India Squandered a 3-1 Lead & Was Shown the World Cup Exit Door!
Former Indian goalkeeper Ashish Ballal pours out his thoughts on the national team's World Cup performance that has drawn stinging criticism from all quarters. The belligerent goalkeeper of yesteryears is wondering if the presence of far too many coaches and consultants caused more harm than gains. "I'm thinking what identity Graham Reid has as chief coach when you have a different set of perspectives come into play – he has an army of support staff – there is a defender coach, forward coach. We earlier had Chris Ciriello looking after our drag-flickers. And at the eleventh hour the Dutch duo of Dennis van de Pol and Bram Lomans are roped in and questions would be asked why there is a need to change the existing system just weeks for the World Cup," he says in a chat with Hockey Passion.
Read When Graham Reid Scored in 3-2 Win Over India at the 1990 Lahore World Cup!
Ballal, who emerged as the 'tie-breaker hero' of India's 1998 Bangkok Asian Games glory, came down heavily on Graham Reid's ploy of constant chopping and changing of players. "Reid's man-management skills leave a lot be desired. If you look closely over the last two years you would realize the number of players that have come in and gone out of the side. I understand to some extent the need to experiment and try out bench depth, but not at the scale he resorted to. To cite an example, Dilpreet Singh has been consistently in and out of the side and appears to be having a shuttle run. Such tactics do not allow players to settle down and only deflate the confidence of a player," he calls a spade a spade.
Ballal sprung to the defence of skipper Harmanpreet Singh who has invited a great deal of flak for his poor World Cup performance. "Why are we blaming Harmanpreet Singh? We don't know what drag-flicking lessons were imparted by Brian Lomans nor can we say for sure if any technicial flaws had crept into his drag-flicks after that. The same Harmanpreet was in roaring form a month back in the Australia Test series in Adelaide," he says matter-of-factly.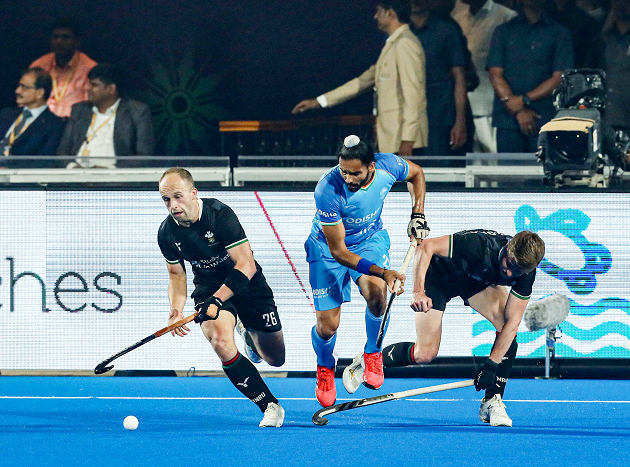 Read South Korea's Stunning Shootout Win over Argentina – A Huge Boost for Future of Asian Hockey
Ballal stopped short of suggesting whether heads should roll but was categorical that a few of the seniors should set aside on their own. "Two-three senior players can call time on their international careers – maybe goalkeeper PR Sreejesh and Surender Kumar. The likes of Akashdeep Singh and Manpreet Singh still have some years of hockey in them."
The former ace goalkeeper says time has come to call up the likes of Gurjant Singh and Simranjeet Singh. "Gurjant and Simranjeet should have been there in the World Cup side and they must be reinstated. I remember Simranjeet prasing former coach Harendra Singh for his growth and hope that is not why he is not in the side. Even guys like Harjeet Singh and Devinder Walmiki must be called up for the national camp," he says.
Several experienced players were not part of the shootout in the crossover tie against New Zealand. "I don't know why Reid took a call to deploy less-experienced guys for the shootout. As a former player I can tell you one thing – experienced players have always been reluctant to take stroke/shootout attempts as they do not want to spoil our name. There are several times I have experienced this during my playing days. I can't say if this is the same case with the current senior guys in the team."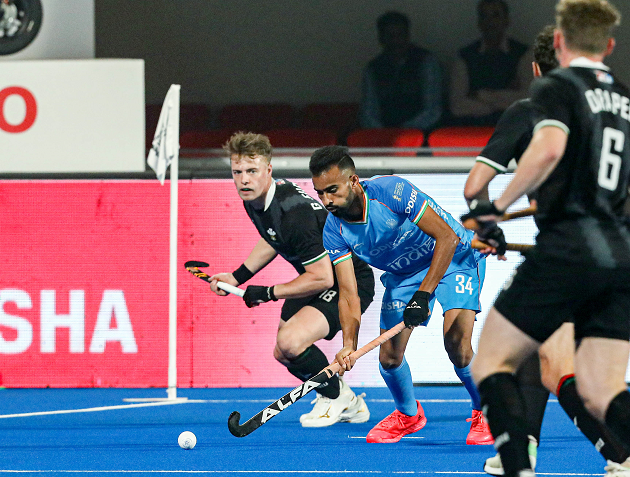 Read Brothers Playing in the 2023 Men's Hockey World Cup
Ballal took a swipe at the veil of secrecy maintained by Hockey India over the national team. "How many of us have seen the national team go through the practice sessions – the media is banned from watching the training sessions, former players are not allowed as well – players cannot talk to the media and if they do they are dropped. Why there is this blanket of secrecy? As World Cup hosts it would have been a great opportunity for the national team players to engage in some friendlies among themselves across the country in hockey-popular pockets and that would get the youth of the country not just pumped up but to take to hockey."
The 1992 Barcelona Olympian called the need for foreign coaches to be more involved in coaching at the Sports Authority of India (SAI) level or at the academy level. "Tell me in last 10-15 years how many foreign coaches have contributed to our grassroot-level coaching? I want to know if any foreign coach has produced or identified one player from the grassroot system.. Can any chief coach be so busy through the year that he cannot devote time for the grassroot programme, after all a chief coach has a team of support staff to attend to the overall needs of the national team," he signs off.