No Disgrace in Losing to Australia but Meek Surrender is Disappointing: Former Indian Coach Jose Brasa
Indian men's hockey is in good health and there is denying that notwithstanding our recent morale-pounding 0-7 defeat at the hands of world number one Australia in the final of the 2022 Commonwealth Games at Birmingham – their second consecutive heavy defeat to the Kookaburras after their 1-7 mauling at the 2021 Tokyo Olympics. The back-to-back meek surrenders to Australia have attracted a fair amount of flak all around.
Read Consistently Beating Top Sides Will Make India World-Beater: Terry Walsh
Former Indian coach Jose Brasa, who knows Indian hockey inside out, shares his perspectives. "I watched the highlights of the India-Australia final game and some portions live from back here in Belgium. To me, the Indian men's hockey team did not appear comfortable playing against Australia. I know for sure that the manner of losing must be deeply disappointing for Indian hockey lovers. There is no shame in losing to a strong unit like Australia but the way India did not put up any semblance of resistance is disturbing from the Indian perspective," Brasa says candidly in a chat with Hockey Passion from Belgium where he is currently based as coach of Old Club of Liege.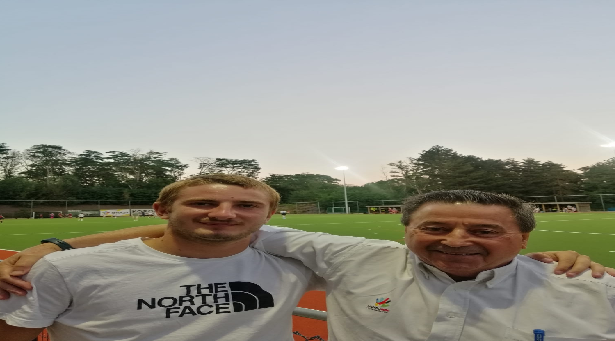 Read A Man of Two Templates: Narinder Batra
The 71-year-old Spaniard, who first shot into prominence when he coached the Spain women's hockey team to an Olympic gold medal at the 1992 Barcelona Olympics, stopped short of pinning the blame on Indian men's hockey team coach Graham Reid. "I don't think it is fair to blame the coach. At the end of the day, it is the players who have to go out on the pitch and deliver. Any coach can devise strategies and plans but the execution responsibilities of strategies and plans rest with the players," he insists.
Read Lack of Leadership & Communication Visible on the Pitch: Two-Time Olympian & Former Captain Jagbir Singh
Digressing from the Australia defeat, the significant improvement of the Indian men's hockey team is not lost on Brasa, who had coached the national from May 2009 to November 2010, guiding the Blueshirts to a bronze medal at the 2010 Guangzhou Asian Games. "Indian men's team have improved in leaps and bounds over the last five-six years. If you take aside Australia, Indian men have learned to beat other top sides like Germany, Netherlands, Belgium, Argentina, and England or compete hard with these teams in major tournaments. The Indian team have a lot of flair and they would only get stronger going forward," Brasa signs off, excusing himself for a training session with Old Club of Liege boys.
It may be worth mentioning that Brasa had coached India in 62 matches during his one-and-a-year-half stint – under him, India had won 33 games, lost 19, and drew 10. He quit his job after the 2010 Asian Games after falling out with the Indian hockey officials.