High-Performing Punjab National Bank Grapple With Semifinal Blues
Bank teams have always made their presence felt in the Indian domestic hockey circuit over many decades. Punjab National Bank (PNB) is one hockey side that has been consistently faring well in the domestic hockey circuit without hogging much of the limelight. Over the last few years, PNB have managed to either win or reach the finals of almost all premier domestic hockey tourneys. The red-and-yellow brigade have won various prestigious domestic tourneys such as the Beighton Cup, Surjit Hockey Tourney, Maharaja Ranjit Singh Hockey Tournament, Lal Bahadur Shastri Hockey Tourney, All-India Gurmit Memorial Hockey Tourney among a host of runner-up finishes.
Read Indian Oil Goalkeeper Pankaj Rajak Riding High After Shootout Heroics in Senior Nehru Tourney
However, the truncated (owing to Covid-19), 2021 domestic season brought one thing to the fore – the team's inability to cross the semifinal hurdle. Punjab National Bank have featured in all five domestic tournaments held in 2021 and on each occasion, they lost in the semifinal stage. The bankmen kickstarted their 2021 domestic circuit in the 38th Surjit Hockey Tourney, where they dished out an impressive showing, even outduelling formidable Indian Oil 5-3 in the quarterfinal league stage but they went down to Railway Sports Promotion Board (RSPB) by the odd goal in three. At the 31st Lal Bahadur Shastri Hockey Tournament the PNB outfit lost to Indian Oil 0-2. They achieved a hat-trick of semifinal appearances in the 57th Senior Nehru Hockey Tourney but cut a disappointing figure as they were handed a 0-4 defeat by Railway Sports Promotion Board (RSPB).
Read 57th Gooncha Nehru Hockey: The Resurgence of Indian Navy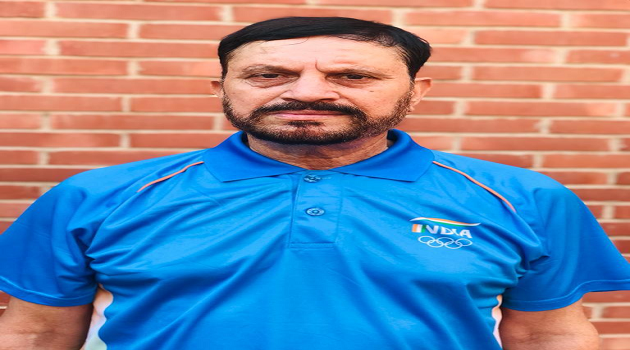 Coached by Dronacharya awardee Romesh Pathania, PBN endured another semifinal defeat at the 1st Chhaju Ram Memorial Senior Hockey Tournament where they lost to Petroleum Sports Promotion Board (PSPB) 1-3. The bankmen completed their fifth consecutive semifinal defeat in the 1st Hockey India Senior Men Inter-Department National Championship, where they lost 3-4 to Railway Sports Promotion Board (RSPB), who were proving to be their nemesis having shown them the tournament exit door in the semifinal stage on three occasions last season.
Read 57th Gooncha Nehru Hockey: The Resurgence of Indian Navy
Punjab National Bank coach Romesh Pathania believes the team put its best forward in all the tourneys but absence of key players affected them to a large extent. "The absence of key players hurt us and this is not an excuse. The likes of Olympian Shamsher Singh and Mandeep Mor are doing national duty and not available to us. Our key forward Arjun Antil sustained an injury and was not available for the last domestic season," he puts things in perspective.
Read Towering Presence of Punjab & Sind Bank in Surjit Hockey Tourney
The Dronacharya awardee, who had a long coaching stint at Sports Authority of India (SAI) before taking charge of Punjab National Bank in 2015, rued the fact that a few players left the bank side in recent times. "Forward Gagandeep Singh Senior, midfielder Prakash Barla and fullback Gagandeep Singh Junior quit PNB and moved overseas. All these players have been integral to our success in last four-five years and their absence was a setback," he says.
The 65-year-old highly respected coach has developed the bankmen into a highly competitive hockey side after he took over as chief coach in early 2015. "We were not a very strong unit when I took over as coach in early 2015. We don't boast of too many international players like some other sides. But we have developed a good and balanced side, who can do the job for us," says Pathania, who used to play as a forward for JCT Phagwara from 1983 to 1987.