When India Did Know How to Handle the Germany Mean Machine
It was a bad day in the office for the Indian colts in the 12th Junior Men's Hockey World Cup at Bhubaneshwar. The excitement and anticipation among Indian hockey buffs were at their peak after their hard-fought quarterfinal win over Belgium – a side renowned for its organised structure. The expectation was not that we beat Germany 3-0, we would beat them 4-0, or 5-0 in the semifinals. The expectation was that India would fight hard and remain competitive throughout the match irrespective of whether the results are in our favour or not. But what we saw was a deeply disappointing performance from the team coached by Graham Reid and BJ Kariappa. The disappointment and frustration are not because we lost in the semifinals and failed to make it to the final of the 12th Junior Men's Hockey World Cup. It is largely because of the manner we offered a meek surrender.
Of course. we cannot lose sight of the fact that Germany is one of the favourites to win the Junior Men's Hockey World Cup at every edition since the inaugural edition at France in 1979. Their impressive record tells a story – in 11 editions so far Germany have managed a podium finish on 10 occasions, winning it 6 times, being runners-up once, and bagging a bronze 3 times – the only rare occasion when Germany failed a podium finish was the 2005 edition at Rotterdam. Clearly, India knew they are up against a redoubtable side.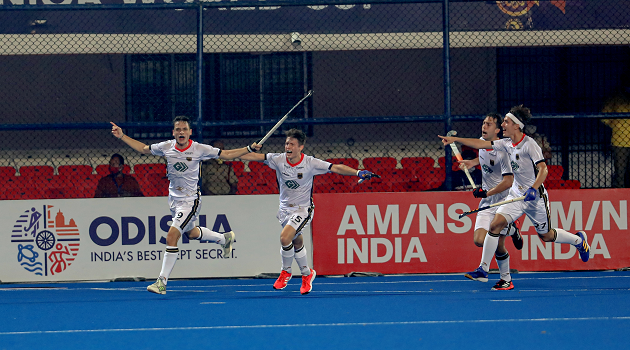 Right from the starting hooter, India struggled to play the game they enjoy – taking the attack to the opposition. Germany just wouldn't allow India to hold possession as they called the shots. For the most part, India indulged in ball-watching and seemed to run out of ideas when they parked themselves in the opposition 'D'. The midfield was literally non-existent – there was no intent from our forwards to fall back when pushed to the wall by the Germans and help our defence and midfield. A midfield looks formidable when there is adequate cohesion between the defenders and forwards – something that was sadly missing. Germany on their part did not give us space to play open, free-flowing hockey but India never looked like outwitting them. Barring an opportunistic goal by Uttam Singh in the opening half, we witnessed India huff and puff to protect their citadel. Just 5 circle entries in the first half in a crunch match indicated how Germany dictated terms -had not for some brilliant saves by goalkeepers Prashant Chauhan and Pawan, India could be have been handed an even heavier defeat – it easily could have been 7-2, 8-2, or even 9-2.
India deserve praise for the manner in which they made it to the semifinals, especially after the opening match blues against France – an opponent they run into their bronze medal play-off. Recovering from a moral-crushing loss is always a challenge and it remains to be seen whether India can redeem its hurt pride against France on Sunday.