No one was calling for the ball & no one was covering his fellow player: Two-Time Olympian & Former Captain Jagbir Singh
August 8, 2022, will be a truly forgettable day for the Indian men's hockey team and must have revived bitter memories of July 25, 2021, with the national team suffering back-to-back annihilation at the hands of the Australian men's hockey team. World number one Australians were always the red-hot favourites going into the 2022 Commonwealth Games men's hockey final against India, and there is absolutely no shame in losing to them, but the meek surrender put forth by the Graham Reid-coached side has put every hockey lover and supporter asking 'why' and 'how'.
Read Indian Men Brought Down to Earth by Australian Masterclass
Former Indian captain and two-time Olympian Jagbir Singh – one of the wisest voices in Indian hockey – puts things in perspective while trying hard to hide his disappointment at India's heavy defeat. "Indian team were on the pitch but were not playing 'hockey'. Never before during my time of following, playing, and coaching hockey, I have never seen the Indian men's hockey team give up in such a pathetic manner. It has to be our worst-ever defeat against Australia, in terms of attack, midfield, and defence. I think they have a mental block playing against Australia," he says in a freewheeling chat with Hockey Passion.
Read Indian Men's Biggest Defeats vs Australia
The 0-7 defeat was more humiliating than the 1-7 loss at the 2021 Tokyo Olympics, insists Jagbir. "We were at least playing hockey in that game at the Tokyo Olympics- we were trying, even scored a goal and earned short corners but this capitulation is unacceptable." The former Indian centre-forward believes there was perhaps something people from outside cannot see in India's heavy 0-7 defeat. "There is something that we cannot see from the outside – there could be some sort of misunderstanding or some sort of problems within the team. Lack of communication among the players was clearly evident and there was no leadership visible on the pitch. There was no one was calling for the ball, there was no one covering his fellow player and I could hardly a single attacking move of substance. Like I mentioned earlier I've not seen the Indian men's hockey team surrender in this way," he calls spade a spade.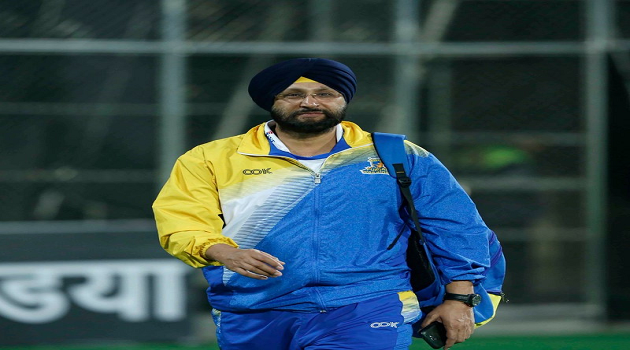 Read Former Indian Midfielder Bharat Chhikara Recounts Memories of India's Maiden Commonwealth Games Final appearance
Jagbir feels that the Indian defence cut a sorry figure. "Every blue shirt was hiding behind the yellow shirt. You can't play Australia the Australian way. If you see the first two or three goals, the attackers were standing behind the defenders ahead of Sreejesh. How can defenders allow the Aussie attackers to stand behind and score when you know they can score from the baseline by stretching the goalkeeper at the far post. If not for Sreejesh's bravery, we could have ended up losing by a dozen goals," he quips.
Read India Ride on Savita's Shootout Heroics to Beat New Zealand for Bronze
The former World Cupper and two-time Asian Games medallists says that stern questions must be asked of coach Graham Reid. "The coach has a lot of explanation to do for sure. "Losing 1-7 and 0-7 in back-to-back major tourneys is not just acceptable. For me, the scoreline against Australia does not bother me as we know that it will always be a high-scoring game. Losing to Australia in any final is never a disgrace but giving up is not acceptable," he makes his point. Raising a pertinent point, Jagbir says that the Indian men's team was defending 'well' against Australia under European coaches even in a lost cause. "If you look back, under European coaches Jose Brasa and Roelant Oltmans Indian deep defence used to operate in a much better way against Australia even though there were losing at that time. The 0-8 defeat at the 2010 Commonwealth Games final at New Delhi was not so bad as it was in Birmingham."
Read Indian Men Wear Down Spirited South African Challenge to Reach Third Commonwealth Games Final
Jagbir has no doubts that India have a 'mental block' and reckons India can take the 'Netherlands' example of rebounding. "The Netherlands were thrashed 1-6 in their own backyard in the 2014 World Cup final and since then they have worked on their game. They defeated Australia in the semifinal of the 2018 World Cup and also ousted Australia in the quarterfinal stage of the 2016 Rio Olympics. Even at the Tokyo Olympics, they lost to Australia in a shootout after being on even stevens in normal time. This mental block has to go and India need to learn their lessons fast and stay competitive against Australia in future games."