Hockey India Elections: Dilip Tirkey Will Be Up Against Uttar Pradesh's Rakesh Katyal & Jharkhand's Bhola Nath Singh for President's Post
An intriguing tussle could be on the cards for the upcoming Hockey India elections to be held at New Delhi on October 1. Three-time Olympian and former Indian captain Dilip Tirkey is widely considered as the favourite for Hockey India President's post. The 44-year-old player-turned-politician and administrator, who is the country's most capped player (412 international caps), is believed to have garnered support from a large chunk of state associations such as Assam, Arunachal Pradesh, Mizoram, Tripura, Maharashtra, Tamil Nadu, Kerala and Rajasthan.
There are two other candidates, who would be contesting against Dilip Tirkey, who is a former BJD Rajya Sabha MP – Uttar Pradesh Hockey President Rakesh Katyal and Hockey Jharkhand President Bhola Nath Singh. Interestingly, Bhola Nath Singh, a former national-level wrestler, (the current President of Jharkhand Wrestling Association) is also contesting for Hockey India Secretary-General Post, where he would be up against Delhi Hockey President Hitesh Sindwani and Hockey Maharashtra Vice President Manoj Bhore (he was Hockey Maharashtra secretary until the recent Hockey Maharashtra elections). "Bhola Nath Singh is a strong candidate for both the President and Secretary-General's posts. It will be an interesting elections for sure," says Bijay Shankar Singh, Hockey Jharkhand General Secretary.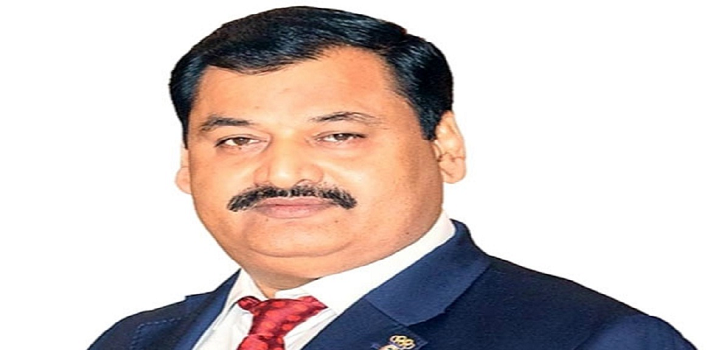 For the posts of Vice President and Joint Secretary, it is mandatory to have one male and one female nomination. Hockey India Vice President Asima Ali from Hockey Jammu & Kashmir is the lone woman candidate for the Vice President post, while Hockey Karnataka President S.VS Subramanya Gupta is the lone male candidate for the Vice President post. Similarly for the Joint Secretary post veteran administrator Sunil Malik from Hockey Haryana is the lone male candidate.
Arti Singh of Hockey Rajasthan will be battling it out against Ms Renu of Hockey Haryana for the female Joint Secretary post. Interestingly, Hockey Unit of Tamil Nadu President Sekar J Manoharan is the lone candidate for Hockey India's Treasurer's post. It is obvious that the likes of Sunil Malik, S.VS Subramanya Gupta, Sekar J Manoharan and Asima Ali will get elected unopposed.
Kerala Hockey President V Sunil Kumar will be vying for the Executive Board Member post and he will be contesting against Hockey Jharkhand Treasurer Asrita Lakra, Assam Hockey President Tapan Das, Gurpreet Kaur of Delhi Hockey, Hockey Rajaasthan President Arun Kumar Saraswat, and Kalyani Deka of Assam Hockey. Of course, a lot could change over the next few days as the last date of withdrawal of nominations is later this week. Come October 1, an interesting electoral battle awaits us.