SNBP Group: Championing the Cause of Grassroot Hockey
Hockey has received a much-required shot in the arm after the country's men's hockey team bagged an Olympic bronze medal at the Tokyo Olympics after a hiatus of 41 years. There isn't any doubt all around that the Tokyo podium finish will drive Indian hockey to new heights and create an overwhelming focus on our grassroot-level hockey. And Pune-based SNBP Group of Institutes has been doing a magnificent job of providing a big push to junior hockey – it has been successfully conducting the country's only All-India Sub-Junior (Under-16) Boys Hockey Tournament since 2016. The SNBP Group subsequently offered its support by holding a State-Level Women's Hockey Tournament since 2018.
Read SNBP Group Providing Big Boost to Domestic Grassroot Hockey
Dr. Vrishali Bhosale, Organising Chairman & President SNBP Group, puts things in perspective. "The SNBP Group is committed to providing a strong push to grassroot hockey in the country. Our long-term goal via organising these tournaments is to ensure that our boys and girls acquire skills required to play at the national and international levels and reap laurels," she says in an exclusive chat with Hockey Passion from Pune.
Read SNBP All-India Under-16 Boys Hockey Tourney – All Winners
There has been a dearth of players from Maharashtra in the national teams across categories. And Dr. Bhosale, too, sounded the worry button. "The non-representation of state boys and girls in our national teams is a reason for worry. I want to build more awareness among boys and girls about hockey and even toying with the idea of having an Inter-School Hockey Tourney among schools in Pune in the future," she says.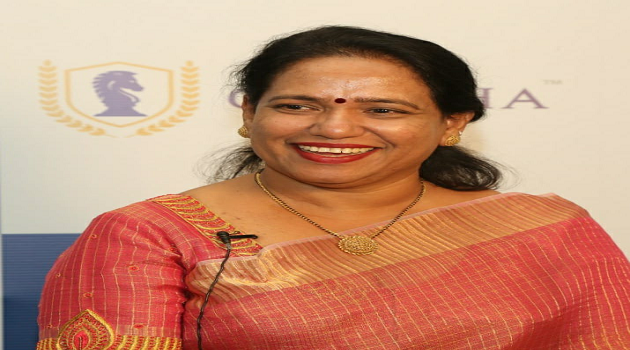 The SNBP Group President threw light on the SNBP Hockey Academy, which was rolled out in 2016. "Our SNBP Hockey Academy has around 80 trainees – 48 boys and 32 girls – almost 90% of trainees are from our school. We have a robust team of four coaches, who provide the desired training to kids at the academy," she informs.
Read SGPC Amritsar, SAIL, Naval Tata Hockey Academy top attractions in 5th SNBP All-India U-16 Boys Tourney
The SNPB All-India Sub-Junior (Under-16) Boys Hockey Tournament is into its 5th edition and the organizers are mulling taking to it to the next level by inducting international sub-junior teams. "We were thinking of roping in teams from Malaysia and Singapore last year but the Covid-19 pandemic set us back and owing to various travel restrictions we went ahead among our teams for this year's edition."
The SNPB Group has installed a FIH-approved green astroturf at the Dasharath Bhosale Hockey Stadium, SNBP International School Chikhali, Pune. It is the only school in the state to have an FIH-approved turf. "Construction work is in full swing at the Dasharath Bhosale Hockey Stadium on account of which we are holding the State Level Women's Tourney at this venue and the 5th SNBP All-India Hockey Tournament at the Shree Shiv Chhatrapati Sports Complex, Mhalunge-Balewadi. Hopefully, both boys and women tourneys will be played at the Dasharath Bhosale Hockey Stadium once construction work is over," she observes.
The organizers will offer a cash prize of Rs 1 lakh, Rs 50,000, and Rs 30,000 to the winners, runners-up, and third-placed teams of the 5th SNBP All-India Hockey Tournament (Boys' Under-16). The winners, runners-up, and third-placed teams of the 3rd State-Level Women's Tourney will take home Rs 50,000, Rs 30,000, and Rs 20,000. As many eight teams are taking part in the women's tournament.