Harcharan Singh Remembers Celebrated Right-Half Varinder Singh of 1975 World Cup-Winning Team on his Untimely Demise
Touted as one of the top-notch right-halfs of the seventies, Varinder Singh's contribution to Indian hockey's international success in the seventies is immense. A pall of gloom has descended on Indian hockey over his sad demise following old-age ailments in Jallandhar on Tuesday at the age of 75. According to family sources, Varinder was admitted to a hospital in Jallandhar recently owing to heart issues, where he stayed there for ten days. He returned home and but developed complications and was again admitted to a hospital where he breathed his last on Tuesday. Indian hockey undoubtedly would be poorer with the demise of Varinder.
Read 1964 Olympian Harbinder Singh Remembers Charanjit Singh
A team player to the core, Varinder Singh not only marshalled the midfield with aplomb but held the deep defence with all his might. He made his senior international debut in 1971 and his first big international achievement was winning a bronze medal at the 1972 Munich Olympics. He subsequenltly was part of the silver-winning 1973 World Cup team – of course his biggest milestone was winning the 1975 World Cup in Kuala Lumpur. He was also part of the silver-winning 1974 and 1978 Asian Games teams besides featuring in the 1976 Montreal Olympics.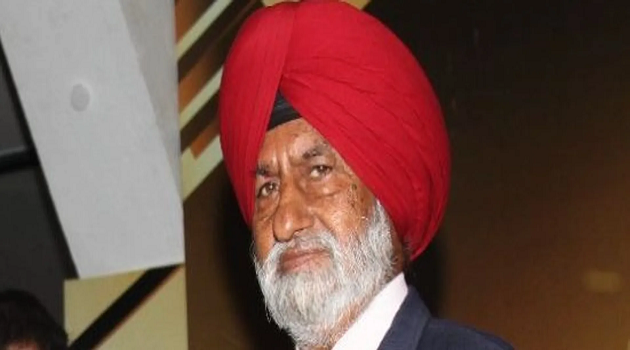 Read Anecdotes Galore: Harcharan Singh Relives 1975 World Cup Glory
Born in the village Dhannowali near Jalandhar in Punjab, the attacking midfielder used to dazzle the domestic hockey circuit in the seventies while turning out for Indian Railways. After calling time on his international hockey career in 1978, Varinder wore the coach hat with a fair amount of success – he had a lengthy coaching stint with Punjab and Sind Bank hockey and also served as a coach with the Punjab Sports department.
Read Why Midfielder Navjot Kaur Needs to Raise the Performance Bar!
Varinder's team-mate at the 1975 World Cup, Harcharan Singh recounts memories of playing alongside him. "Varinder was very versatile – he was equally effective in defence and attack. He was a gentleman of the highest order. His hockey reminds me of MM Somaya who captained India at the 1988 Seoul Olympics.He played his part in the team winning the 1975 World Cup and a bronze at the 1972 Olympics."
Read Riding on Impressive Pro League Campaign, Indian Hockey Eves Can Make Big Impression in World Cup
Harcharan reminisces an anecdote during the 1975 World Cup final between India and Pakistan, where Varinder was embroiled in an ugly collision with star Pakistan left-winger Samiullah Khan. "I still remember Varinder and Samiullah Khan were involved in a collision which was totally untentionable. Samiullah broke his shoulder and fell on the ground and was replaced by another left-winger who was not that effective," he says.
Read
Harcharan travelled together with Varinder to Bhubaneshwar for the 2018 World Cup. "Both of us were on the same flight from Amritsar to New Delhi and then on the Delhi-Bhubaneshwar flight. We spoke to him only last month (mid-May). His death is such a big loss for Indian hockey," he signs off.
Varinder may have left for the heavenly abode but his hockey exploits would continue to inspire many generations going forward.