1964 Olympian Harbinder Singh Remembers Charanjit Singh
A pall of gloom descended on the Indian hockey fraternity with the demise of hockey great and captain of India's 1964 Tokyo Olympics gold-winning team Charanjit Singh at his home in Una, Himachal Pradesh at the age of 90 after suffering a cardiac arrest that followed a long bout of age-related illnesses. The former star midfielder suffered a stroke five years back and was paralysed since then.
Charanjit is best remembered for captaining India to glory at the 1964 Tokyo Olympics where India nosed out archi-rivals Pakistan 1-0 in the final – he was also part of the silver-winning 1960 Rome Olympics team as well as the silver-winning 1962 Jakarta Asian Games team. An alumni of Col. Brown Cambridge School, Dehradun and Punjab Agricultural University, Ludhiana, Charanjit retired from international hockey in 1965 and subsequently served as Director of Physical Education department in Himachal Pradesh University, in Shimla.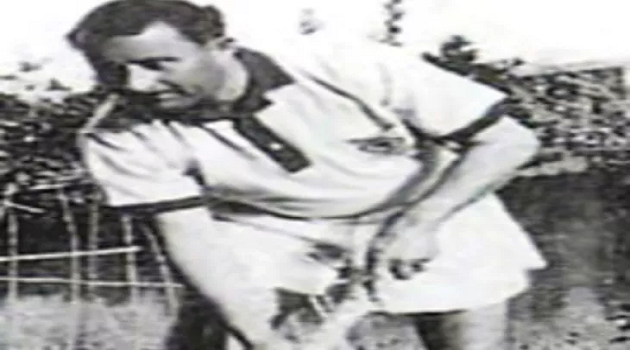 At the domestic level, he represented Punjab Police with distinction. Not many know that Charanjit's name was not in the then Indian Hockey Federation's probables for the 1960 Rome Olympics. A string of impressive performances at the Bombay Gold Cup, Aga Khan Gold Cup and National Championship in 1959 made the Indian Hockey Federation sit up and take notice of him and subsequently he was included among the probables. For a team had the likes of illustrious Leslie Claudius, Keshab Dutt, and Joe Antics, the midfield department was overflowing with talents and it was not easy for Charanjit but he made the cut for the Rome Olympics on the strength of his robust domestic performance. Although he was a rank junior at Rome, he played in all matches until he sustained an injury in the semifinals against Great Britain.
Former Indian centre-forward Harbinder Singh, who played alongside Charanjit Singh at the 1964 Tokyo Olympics, says Charanjit was a person who leads from the front. "I was one of the junior players in the Tokyo Olympic team. Charanjit was a sturdy midfielder and one who knew how to get the best of his team. He was a grear team player and would treat every player – senior or junior equally and even if we made mistakes on the pitch he would tell us in a nice way without berating us."
He also shared memories of playing together at the domestic level. "Both us played together for Punjab in the domestic circuit in 1961 and 1962 before he shifted to Punjab Police and I moved to Railways. Both of us went to Lyon, France for an international tourney in 1963 as well as for an international tourney in New Zealand in 1961."
Harbinder also recounts the rough play-tinged India-Pakistan final in the 1964 Tokyo Olympics final. "India-Pakistan are always high-intensity games with a lot of rough play in those day. I still remember the two umpires from Spain and Argentina stopped the game after five or ten minutes and lined us up and cautioned us not to engage in rough play. Charanjit told all of us to focus on the game, rather than wasting time talking to them."