Meteoric Rise of Salima 'Ferrari' Tete
Salima Tete is undoubtedly one of the most improved players in the Indian women's hockey team. The 21-year-old Jharkhand girl has been delivering standout performances be it at the 2021 Tokyo Olympics, 2022 Asia Cup and the 2022 FIH Pro League. The fact that she is showing maturity beyond her age of 21 is not lost on anyone – no wonder, she was entrusted with captaincy responsiblities for the Junior World Cup in South Africa, where the team made everyone proud with a fourth-place finish.
Read Time for Indian Midfielder Navjot Kaur to Raise the Performance Bar!
Hailing from Barki Chhapar village under Sadar block of Jharkhand's Simdega district, Salima is one of five sisters and one brother and her parents are farmers. She was studying in Simdega-based SS Girls High School when she fell in love with hockey and enrolled herself at the Jharkhand government-run Residential Hockey Centre (formed in 2008), which is attached to SS Girls High School Simdega. At the Residential Hockey Centre (RHC) Salima honed her hockey skills under the tutelage of coach Pratima Barwa. "I think Salima was studying in sixth standard at the SS Girls High School when she became part of the Residential Hockey Centre. She has been training at the RHC from 2013 to 2019. The first thing I observed about her is her burst of speed, which is god-gifted. As a young kid, she was disciplined and was always willing to raise the performance bar," says her childhood coach and Residential Hockey Centre head coach Pratima Barwa in a chat with Hockey Passion.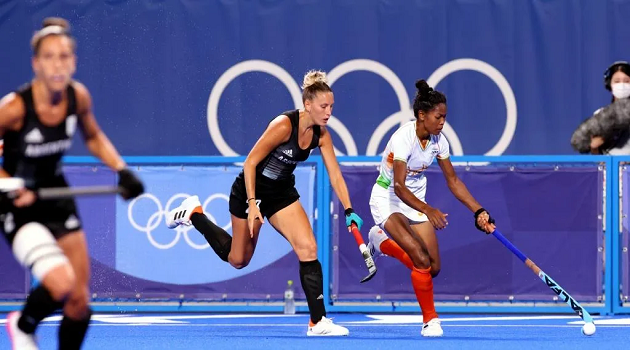 Read Harcharan Singh Remembers Celebrated Right-Half Varinder Singh of 1975 World Cup-Winning Team on his Untimely Demise
Salima first catapluted herself into limelight when she represented Jharkhand in the 2014 Sub-Junior Nationals held at Pune, where her state finished runners-up. There was no looking back after that. The Simdega lass made her senior international debut in the 2019 tour of Spain – she has been a regular member of the national side since then. When she made her Olympic debut in Tokyo in 2021, Salima became only the third hockey player from Simdega to play in the showpiece event – the other two being illustrious fullbacks late Michael Kindo and Sylvanus Dungdung.
Read Riding on Impressive Pro League Campaign, Indian Hockey Eves Can Make Big Impression in World Cup
What has left all and sundry impressed about Salima is her versatility. She is solid in short corner first-rusher role and can man the deep defence, stamp her authority in the midfield and not just create goals for her team-mates but also has the knack of scoring eye-catching solo goals. One saw how she exhibited her burst of speed and scored a superb solo goal against Spain in the Pro League in the second leg tie. Even better was her solo goal against Argentina in the Pro League in the second leg tie – she literally ran from the half-line and wrong-footed a bevy of Argentinian defenders with her pace and gave India a crucial lead. It is her sheer speed that earned the nickname of 'Ferrari' from former Indian women's hockey team coach Sjoerd Marijne.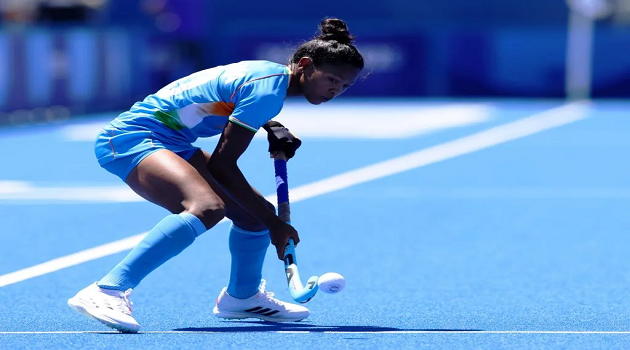 Barwa feels that Salima's ability to play in all positions will come in handy for the Indian side. "She is any coach or captain's delight – Salima can be deployed anywhere on the pitch and she won't disappoint," says the highly revered coach who has trained the likes of Sangita Kumari, Beauty Dungdung, Deepika Soren and Mahima Tete (younger sister of Salima who is part of the Indian junior side).
Read After Robust Pro League Performance, Indian Men Must Believe Commonwealth Games Glory is Within their Grasp!
Employed with Railway Sports Promotion Board (RSPB) since 2019, Salima according to Barwa has good leadership skills. "She showed what she is capable of at the 2022 Junior World Cup and I'm sure she can be groomed as a future leader."
Salima's childhood coach wants her ward to work on her stickwork. "Salima is a hard-working girl and is very fit. She likes to score solo goals but she would realise that top sides won't be make it easy for her to score solo goals. I'm sure she is aware of improving her stickwork and she has everything to serve the national side well."