Anecdotes Galore: Harcharan Singh Relives 1975 World Cup Glory
The Indian men's hockey team's 1975 World Cup triumph at Kuala Lumpur is deeply ingrained in hockey lovers' memories. Forty-six years down the line, memories of that epochal moment keep shining bright. For a country that has towered over the sport for many decades winning a whopping eight Olympic gold medals, the 1975 World Cup glory probably triggers animated confabulation among hockey lovers like our eight Olympic gold medal wins.
And one man – Harcharan Singh – touted as one of the world's best left-wingers of his time, played his part in India's maiden and only World Cup triumph so far. He bubbles over with excitement taking a stroll down memory lane. "We were determined to win the 1975 World Cup after it was a case of so near and yet so far in the 1973 World Cup, where we wasted a 2-0 lead in regulation time and allowed the Dutch to come back and subsequently win in penalty strokes. So, when we checked into our hotel in Kuala Lumpur, we saw the World Cup trophy at the hotel foyer and all of us were really pumped up wanting to atone for our missed opportunity in 1973," the 71-year-old former stalwart recalls in a chat with Hockey Passion.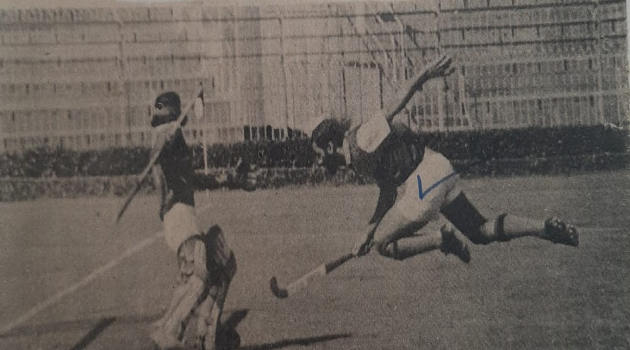 Harcharan was among four players (the other three being captain Ajit Pal Singh, Michael Kindo, and Ashok Kumar) to have featured in all the first three World Cups. There was a cloud of uncertainty hanging over India's participation in the 1975 World Cup. "We at one point of time were not sure if we would play in the 1975 World Cup because the Indian Hockey Federation (IHF) was embroiled in a dispute with the Indian Olympic Association (IOA). The IOA stepped in and entrusted the Punjab government with the responsibility of preparing the team for the big-ticket event," he quips.
Read When Wrong Knee Injury Treatment Brought Abrupt Halt to Charles Cornelius' Promising Playing Career!
The former Indian left-winger dwells on how the Punjab government put their best efforts to ensure the best possible preparation for the national team. "The Punjab government under Chief Minister Giani Zail Singh conducted the national camp at the Punjab University Campus in Chandigarh. We used to get a very good diet and the best of training facilities. Young boys and girls used to watch us and it was a nice environment. There was such a craze among spectators to watch the Indian players train that they requested the Punjab Chief Minister not to give us an off-day on Sunday so that they can watch us as it is their holiday. They wanted the team to take a day off on any weekday," he gushes.
Read When India Beat Japan 5-0 Without Actually Scoring a Goal!
He recalls the bout of singing that happens when the Indian team boarded the bus from the hotel to the stadium for practice during the World Cup. "We used to indulge in singing – I still remember Ashok Kumar used to take the lead and I would join in as well. We used to belt out songs such as Sarfaroshi Ki Tamanna among others," he says barely able to hide his excitement.
Read Ashish Ballal Recalls 1998 Bangkok Asiad Gold-Winning Memories
Harcharan reminisces being part of the team think-tank that would decide on important matters during the World Cup. "I was part of a decision-making group that included our manager Balbir Singh Senior, our coach Gurcharan Singh Bodhi, captain Ajit Pal Singh, BP Govinda, and Ashok Kumar. All six of us would meet every evening in the room of manager Balbir Singh Senior to take a call on all matters be it playing XI, deciding substitutes, etc, and every decision was taken collectively," he traces old memories.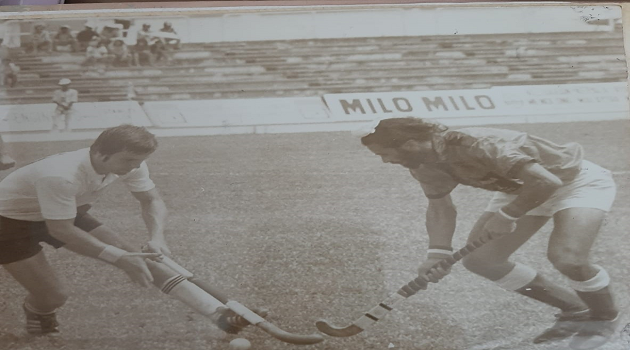 Read When Rajinder's Hat-trick Propelled India to Come-From-Behind 5-4 win over Pakistan at 1982 Amstelveen Champions Trophy
India's World Cup campaign started on a bright note with a 2-1 win over England, followed by a 1-1 draw against Australia and a 7-0 whipping of Ghana. However, India suffered a shocking 1-2 defeat at the hands of Argentina in their fourth league tie. It was a match where Harcharan gave Indian the lead before the South Americans rallied to win it. "Rainy conditions cost us dearly against Argentina. We were just not able to cope with the wet ground conditions. Argentinian team members were crying after the match probably surprised by their upset win over us. Beating a side like India was a big thing for them," he says with a sense of remorse.
Harcharan was instrumental in taking India to the final after his extra-time goal against Malaysia in a tense semifinal match. "We were trailing 0-1 at half-time and again 1-2 with five minutes left for the final hooter. Aslam Sher Khan came in as a substitute and scored off a penalty corner to stretch the match into extra time. In those days extra time comprised three sessions of seven-a-half minutes each with the final seven-a-half minutes as sudden death. Fortunately, the match did not go into sudden death as I tapped home off a VJ Phillips cross deceiving both Malaysian left fullback Shanmuganathan and right fullback Francis," he reminisces those fabulous memories of the semifinal encounter.
He has fond memories of the build-up to the India-Pakistan final. "Both teams had big names. If India had left-winger Harcharan Singh, Pakistan had left-winger Samiullah, if they had right-out Islahuddin, we had right-out VJ Philips. If Pakistan had centre-forward Manzoor Junior, India had Ashok Kumar. The final witnessed Asian hockey at its best," he elaborates.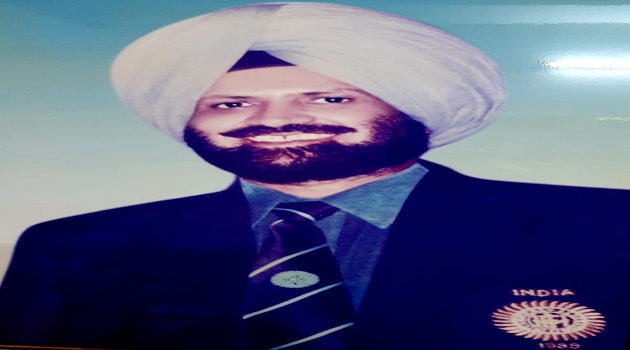 Of course, Harcharan cannot forget the long corner that resulted in the match-winning goal in the final against Pakistan? "I took the long corner hit from the right and fed to Ajit Pal Singh, who stopped the ball at top of the D and gave it to Ashok Kumar who passed it to Phillips, who again passed to Ashok Kumar who slammed it home," the former hockey great, who made his international debut against in a home Test series against Kenya at Amritsar in 1969, reels off the goal-scoring move.