Why the Future of Mumbai Hockey is a Cause for Concern!
Mumbai has been a 'significant contributor' to Indian hockey over many decades. The city has produced a plethora of players, who have served the country with distinction. MM Somaya, Mervyn Fernandes, Joaquim Carvalho, Marcellus Gomes, Balbir Singh Grewal, Gurbax Singh Grewal, Iqbaljit Singh, Dhanraj Pillay, Eliza Nelson, Selma D'Silva, Margaret Toscano, Viren Rasquinha are names that Mumbaikars can take with pride while engaging in hockey conversations over a cup of coffee.
Read Why Eyebrows Are Raised Against Hockey Rajasthan President Arun Saraswat's on Being Elected as Hockey India Executive Board Member!
Leo Pinto was the first Mumbaikar to represent the country in the Olympics in 1948 at London alongside Walter D' Souza. Subsequently, Kulwant Singh Arora featured in the 1960 Rome Olympics and the Grewal brothers ( Gurbux Singh Grewal and Balbir Singh Grewal played in the 1968 Mexico Olympics and 1972 Munich Olympics. Francis D'Mello was the first Mumaikar to play in the World Cup – he donned the national jersey in the inaugural 1971 edition, while Cedric Perreira played for India in the 1971 and 1973 World Cups.
Read Surjit Hockey Tournament Winners
The Mumbai representation increased manifold from the start of the eighties – at the 1984 Los Angeles Olympics, the national team featured five players from Mumbai – MM Somaya, Mervyn Fernandes, Joaquim Carvalho, Marcellus Gomes, and Iqbaljit Singh Grewal. Mumbai has had a healthy representation in the national side over the decades – the city has churned out 18 Olympians and 17 World Cuppers as well.
However, the high-flying Mumbai hockey witnessed a steady slide that intensified from 2011 onwards. Mumbai did not have a single representation at the 2012 London Olympics, where India settled for an embarrassing wooden spoon – at the 2014 World Cup in The Hague, Yuvraj Walmiki was the lone Mumbai player in the national side. Yuvraj's younger brother Devinder Walmiki was the lone player from Mumbai to be part of the Indian side for the 2016 Rome Olympics. 2021 Tokyo Olympics was a repeat of the 2012 Olympics, when there was no Mumbai player in the national side.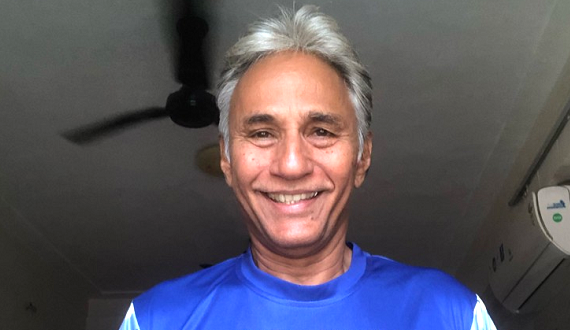 Read How Collective Team Effort Propelled Haryana Eves to National Games Glory!
Mumbai hockey coach and former India junior team coach Mukul Pandey believes the dwindling state of school and college hockey – the bedrock of Mumbai hockey over many decades – has contributed to the sorry state of affairs. "Mumbai hockey has gone from bad to worst and it is because schools and colleges in Mumbai that used to play hockey have stopped playing hockey," says Pandey who was the coach of the Indian junior team in 2007.
Pandey, a former centre-half, who played for Punjab Sports club in the seventies alongside Joaquim Carvalho and Marcellus Gomes, says the cost of playing hockey has gone up substantially. "The principals of these schools and colleges find hockey to be an expensive sport. A hockey stick can cost anywhere between Rs 2000-3000 while Astroturf shoes can cost anywhere between Rs 5,000-6000 and then there is goalkeeping kit that can cost not less than Rs 10,000. So, if any school/college has to shell out on one player it gets challenging," he explains.
Read Uncertainty Hangs Over Playing Future of Simranjeet Singh After his Exclusion from 33 Core Probables!
Schools such as St. Stanislaus High School, Bandra, St. Dominic Savio High School, Andheri and Don Bosco Borivalli that used to be major school hockey hubs, are no longer actively involved in hockey activities. "Look, recently we organized a Dhyan Chand Tournament where 7-8 school teams took part whereas 25-30 school teams used to participate say twenty years back. As far as colleges are concerned, 60 colleges used to play in inter-college tourneys during my playing days in the seventies but we struggled to have 4-5 college hockey teams," says Pandey who the Mumbai hockey coach, who also represented Mumbai in Senior Nationals on several occasions.
Lack of adequate hockey infrastructure is not helping Mumbai hockey as well. "Save for Mumbai Hockey Association Stadium there is no other Astroturf in Mumbai. There is an Astroturf at SAI, Kandivalli dedicated to SAI wards only and there is one Astroturf at Don Bosco, Matunga for school kids only. With such infrastructure constraints it is tough to see Mumbai hockey go up," he says candidly.
The growing popularity of cricket and football has made hockey a least preferred option for youngsters in Mumbai. "Cricket is such a craze in Mumbai and football is gaining increasing popularity. and is now almost on par with cricket – 400 schools in Mumbai are focused on football while you have 7-8 school teams for hockey, which explains hockey is in doldrums Football is not so expensive to play like hockey is," he makes his point.
Dronacharya Award-winning coach Merzban Patel aka Bawa says increasing focus on academics has meant that kids are no longer interested in playing hockey. "Look, the attitude of parents has to change if hockey has to stay relevant in Mumbai. Actually, it's a miracle that hockey is somehow surviving in Mumbai. Parents want their kids to channelize all their energies on academics and children do not have time for hockey. Children remain in school for 6-7 hours and they come home and again go for extra classes/tuitions, and so where is the time for them to devote time for hockey," he reasons.
Bawa, who mentored several internationals such as Gavin Ferreira, Jude Menezes, Viren Rasquinha, Adrian D'Souza, Devindar Walmiki, Yuvraj Walmiki and Suraj Karkera, also feels that fast-fading jobs for hockey players is also a contributing factor. "Parents want their kids to focus on academics and land a decent corporate job as they know playing hockey isn't lucrative unless one makes it really big. And to be an India material players youngsters need to be outstanding, not just good, and with all academics focus all around, how do you expect these kids to dedicate time for hockey," he says matter-of-factly.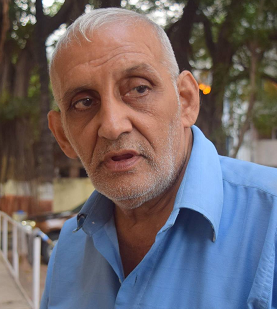 It may be pertinent to mention that Devinder Walmiki was the last player from Mumbai to play at the 2016 Rio Olympics. There was zero Mumbai representation in the national side at the 2012 London Olympics and 2021 Tokyo Olympics as well as at the 2018 World Cup held in India. Devinder's elder brother Yuvraj Walmiki was the last Mumbaikar to play in the World Cup in 2014 in The Hague.
Clearly, the road ahead for Mumbai hockey is a bumpy one. The one-state-one-unit rule would only further make it tougher for Mumbai hockey to thrive as Mumbai cannot send a separate team for the Senior Nationals. Although two new bodies – Mumbai Hockey City and Mumbai Hockey Suburb, affiliated to Hockey Maharashtra have been formed (long-existing Mumbai Hockey Association is rendered redundant) to drive Mumbai hockey forward, it will not be an easy road to undertake.
Mumbai Olympians
Leo Pinto (1948), Walter D' Souza (1948), Kulwant Singh Arora (1960), Gurbax Singh Grewal (1968), Balbir Singh Grewal (1968 & 1972) Mervyn Fernandes (1980, 1984, 1988), MM Somaya (1980, 1984, 1988), Joaquim Carvalho (1984), Marcellus Gomes (1984), Iqbaljit Singh Grewal (1984), Mark Patterson (1988), Dhanraj Pillay (1992, 1996, 2000, 2004), Darryl D'Souza (1992), Gavin Ferreira (1996), Jude Menezes (2004), Adrian D'Souza (2004), Viren Rasquinha (2004), Devinder Walmiki (2016).
Mumbai World Cuppers
Francis D'Mello (1971), Cedric Pereira (1971 & 1973), Mir Ranjan Negi (1982), Mervyn Fernandes (1982 & 1986), MM Somaya (1982 & 1986), Joaquim Carvalho (1986), Marcellus Gomes (1986) Edgar Mascarenhas (1990), Dhanraj Pillay (1990, 1994, 1998, 2002), Mark Patterson (1990), Jude Menezes (1998 & 2002), Edward Aranha (1994), Gavin Ferreira (1994), Adrian D'Souza (2006 & 2010), Viren Rasquinha (2006), Dhananjay Mahadik (2010), Yuvraj Walmiki (2014).