When Indian Eves Achieved their First & Only Win Over Argentina in January 2009!
The Indian women's hockey team have always found the going tough against Argentina on the international stage over the years. However, at the 2021 Tokyo Olympics semifinal, the Blueskirts gave the South American powerhouse a run for their money, even taking an early lead before Maria Noel Barrionuevo shut the final-reaching door on them with a brace (in each half). A few months before the Tokyo Olympics, the Indian hockey eves locked horns with Argentina as part of a Test series as well as the FIH Pro League, where they showed enough signs that they are narrowing the gap with the Loa Leonas – they drew as many as three games in Buenos Aires and lost a couple of games narrowly.
Read
It is interesting to point out that the Indian hockey eves have beaten Argentina only once since both sides had first played in an international game at the 1974 inaugural World Cup held at France, where they lost in the semifinal by a solitary goal. India's one and only win against Argentina came thirteen years back when they beat the South Americans 2-1 in a Test series held in Buenos Aires in January 2009.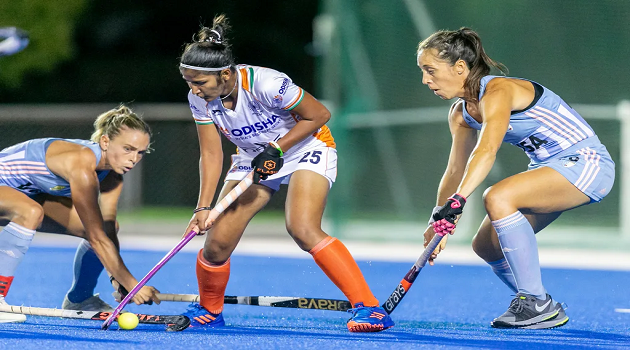 Read
The three Test series played at the San Fernando Club in Buenos Aires, saw India hold the South Americans to a goalless draw in the the first Test 0-2, and lost to them 2-3 in the second Test. The Blueskirts chalked up their first and only win over Argentina, edging them 2-1 in the third and final Test. Chanchan Devi opened the scoring for India close to half-time before Poonam Rani added another in the closing stages.