R2MI Kreeda & OTOD Come Together for Seniors Hockey Carnival
Bengaluru-headquartered market expansion service provider company RoutetoMarket Media India Pvt Ltd via its sports arm R2MI Kreeda has been doing its bit for the development of sports in the country. Formed in December 2017, RoutetoMarket Media India has offices in Kolkata, Singapore and Dhaka and focuses on facilitating and executing Go-To-Market (GTM) strategy for brands, in terms of sales of distribution.
Read High Dose of Fun Awaits Former Internationals & Olympians in R2MI Kreeda 2nd Seniors Hockey Carnival at Bengaluru
R2MI – the sports arm of RoutetoMarket Media India – has unveiled its involvement with sports, especially hockey by its committment to support One Team One Dream (OTOD) in conducting the Seniors Hockey Carnival across the country. The R2MI Kreeda-sponsored inagural editon of Seniors Hockey Carnival that was held at Mumbai in October 2021, was a great success. "The Mumbai event was very well organised and provided us with an opportunity to interact with former domestic and international players and understand how we can support the future talent," says R2MI Executive Director Abhishek Singh in a chat with Hockey Passion.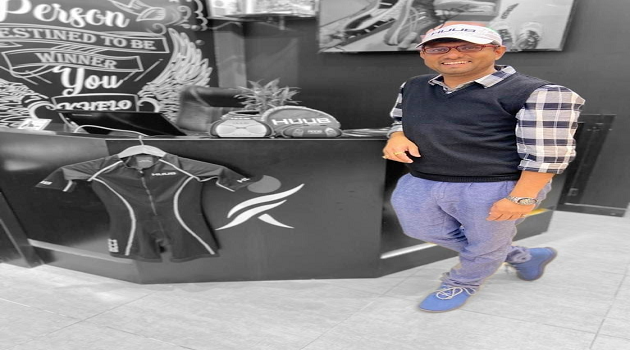 Singh sounded excited about the OTOD concept of having the event across the country. "Hockey is our national sport and the Olympic bronze medal win really activated us to associate ourselves with hockey. We are excited about sponsoring all eight events of OTOD and hope these initiatives would help us attain we have set out to," he says.
Read Indian Men's PC Converstion Rate Has Room for Improvement
Singh shares his perspective on how R2MI intends to be enabler for extending their supporting help to talented youngsters. "The objective is to identify where these talents are and getting connected with former players would be help us support these young talents so that we can take care of their overall careers. It is these former players who truly understand the pain of young emerging players and associating ourselves with OTOD will serve as a pathway to fulfill our long-term goals of supporting players," he explains.
Read Final Finish of Indian Men's Team Forwards Leave a Lot to be Desired!
R2MI Kreeda operates five sports verticals – distribution, retail, sponsorship, talent management, and infrastructure. The company operates two retail outlets in Benglauru and Kolkata – it is the distributor for famed New Balance (NB) shoes – a company that sponsors English football club Liverpool as well as the England and South Africa cricket teams.