How Surjit Singh Towered over the Indian Deep Defence!
He was touted as one of the redoubtable defenders of Indian hockey – his nifty tackling, strong game sense, and his ability to bottle up the defence made him a household name in the seventies and early eighties – his fierce penalty corner hits were another value-addition to the side. Surjit Singh Randhawa indeed left an indelible mark on the sport with his hockey prowess over his nine-year international career. Born in Batala in Punjab's Gurdaspur district, Surjit did his schooling at Batala-based Guru Nanak School and subsequently studied at Lyallpur Khalsa College, Jallandhar, where he first took to hockey. He dazzled on the domestic hockey circuit while turning out for Indian Railways and India Airlines, which forced the national hockey selectors to pick him for a two Test tour of East Germany. Surjit made his senior international debut against East Germany in the first Test at Leipzig, where India settled for a 1-1 draw – this two Test series was held weeks before the 1973 Amsterdam World Cup.
Read Spectators can Win Maruti Alto Car by Just Watching the 39th Surjit Hockey Tournament!
The stout fullback played his part in the 1973 World Cup scoring twice in India's 5-0 win over Japan as well as a brace in India's 2-0 win over Spain. Surjit reserved his best for the final converting two crucial short corners to help India take the lead against hosts Netherlands before they were outduelled 2-4 in penalty strokes, to end up with 6 goals in the tournament. Of course, Surjit has bailed out the Indian defence on umpteen occasions on the international stage, but he is best remembered for the way he kept the talented Pakistani forwardline at bay in the semifinal of the 1973 World Cup, where India rode on a late BP Govinda goal to set up a final date against the Dutch.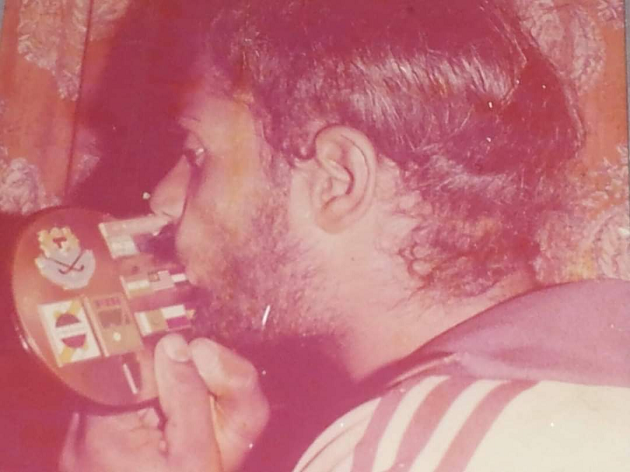 Read Surjit Hockey Tournament Winners
Surjit's performances at the 1973 World Cup earned him international acclaim – the deep defender was included in the World Hockey XI in the same year as well as in the All-Star Hockey XI 1974. The Batala lad was in his elements at the 1975 World Cup as well playing his part in deep defence although he may not have scored many goals in the pool phase – he underpinned his value to the side, producing a crucial second-half equaliser in the final against Pakistan, setting it up for Ashok Kumar to churn out the glory-creating goal.
Read Defending Champions Railways, Indian Oil to feature in 39th Surjit Hockey Tournament
India did disappoint at the 1976 Montreal Olympics finishing seventh, Surjit was aplomb personified and was the top-scorer for India in the showpiece event. Surjit, who later shifted to Punjab Police from Indian Airlines, was also firing on all cylinders in the 1978 Bangkok Asian Games, emerging as the top goal-scorer – he was also the top scorer in the 1979 Esanda International Tourney in Perth. The ace fullback captained India at the 1982 Asia Cup in Karachi as well as in the 1982 Bombay World Cup – his last international outing where India finished fifth.
Even as his playing career flourished Surjit got married to former Indian women hockey player Chanchal Singh Randhawa in 1976 at Jallandhar. "I first met Surjit at NIS, Patiala in 1975 when I was training and he was attending a national camp. I guess he liked me and through a common friend he let his known to my family and that's how both families came onboard and we got married," recalls Chanchal in a chat with Hockey Passion.
Read Will Rani Rampal's Blockbuster Run in 36th National Games be Enough to Stage India Comeback for FIH Women's Nations Cup?
Chanchal, who played as a defender-cum-midfielder in the inaugural 1974 Women's Hockey World Cup in France, remembers accompanying Surjit to international tournaments a few times. "Surjit used to be a busy man playing either for Indian Airlines or for India or attending national camps. Despite the hectic times I travelled with him to Karachi for the 1982 Asia Cup as well as to Bombay (now Mumbai) for the 1982 World Cup. He was too good a player for me to comment on his game but I like the way despite being a deep defender he used to move upfront into the opposition 'D' when the team needed it," she grins.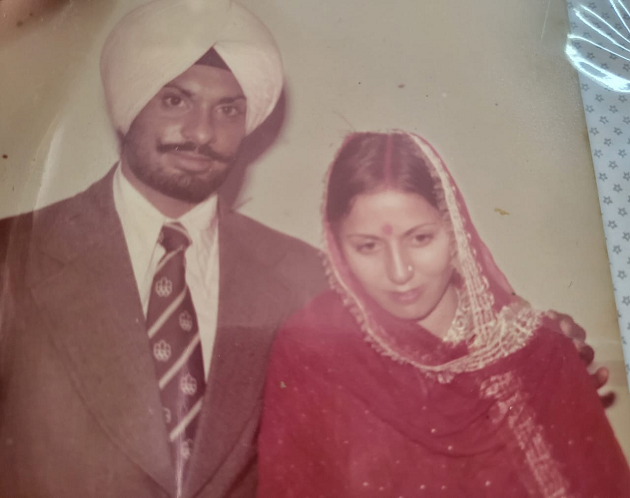 Chanchal also recalls how Surjit used to bat for the betterment of the players. "He was always for fair team selection and was against players getting dropped unfairly or due to politiscs. He always used to tell me whatever he is because of hockey and he wanted to do his bit for hockey," she says.
Surjit loves watching Hindi movies, insists Chanchal. "He would go out to watch Hindi movies – first day first show was his regular thing – of course he loves his chicken and travelling," she says.
Surjit Singh died in a car accident near Kartarpur in Jalandhar district in 1984. Surjit and Chanchal has two childeren – one daughter and one son. "My daughter was three-and-a-half-years and son one-year-and-a-half when Surjit expired in a road accident in 1984. My son is a tennis player while my daughter is a doctor (even her husband is a doctor)," she quips with pride.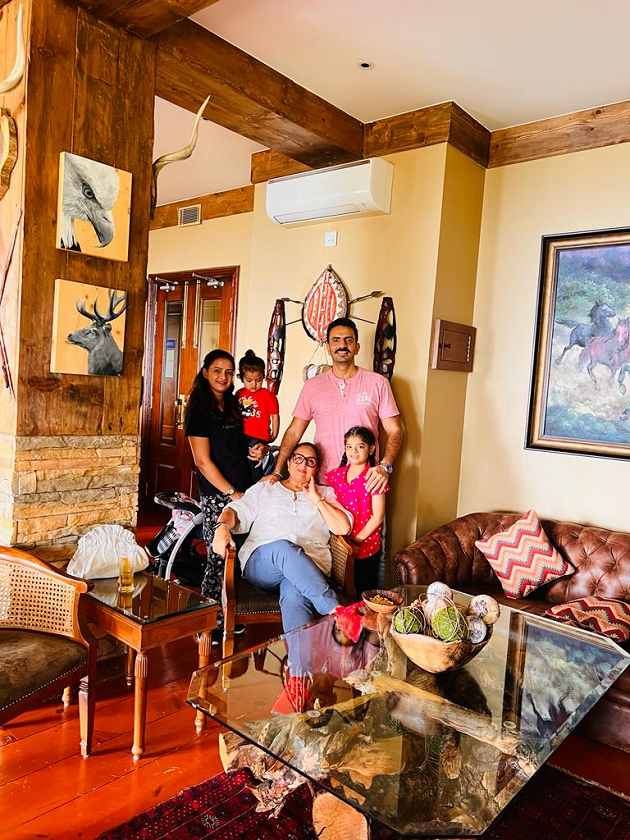 The hockey memories of Surjit has been kept alive by the Surjit Hockey Society that holds the annual Surjit Hockey Tourney with much fanfare as well as by running the Jallandhar-based Surjit Hockey Academy. Even the Jallandhar Stadium has been named after the ace fullback. "The Surjit Hockey Society has taken a lot of pain in its inital years to hold this tournament as without funds no tourney can be held. Thanks to their sustained diligence and sincerity, this tournament is a well-established event now," she heaps praise on SHS as a parting shot.