India Would Strive to Halt Germany's Winning Run!
Germany would be out to exact sweet revenge over their heart-breaking 4-5 loss in the bronze medal play-off tie at the 2021 Tokyo Olympics when they square up against Pro League tabletoppers India. India can take inspiration from that famous win after twice trailing in that game – they have their job would be cut out but they do have the wherewithal to put it across the Honamas.
Germany did not have a great start to their Pro League campaign and was handed morale-denting 1-6 and 3-5 defeats by Belgium in the opening two games. The German Hockey Federation appointed Andre Henning as the new coach, replacing Kass Al Saadi, under whom the Germans missed out on a podium finish at the Tokyo Olympics and suffered two disappointing defeats against Belgium.
Henning – famously remembered for coaching Germany to the 2013 Junior World Cup glory in New Delhi – took charge of the national side in the South Africa leg of the Pro League. Under Henning, Germany haven't lost a game after that Belgium reverse – they won all their four games against South Africa and France as well as pulling off a win and bonus point (shootout win) win over Spain. Under, The 38-year-old, who had coached Canada at the Tokyo Olympics, has at his disposal a young talented side who can beat the best in the business. The team features only two players who featured in the Tokyo Olympics – goalkeeper , Alexander Stadler and their most capped player Martin Zwicker.
The Honamas will be without a bevy of regulars, who are busy preparing for Men's Euro Hockey League. Regular German captain Mat Grambusch, his drag-flicking younger brother Tom Mat Grambusch, and the forward trio of Christopher Rühr, Thies PrinzTimur Oruz would be doing EHL duty for German club Rot-Weiss Köln. Germany would also miss the services of the fullback duo of Lukas Windfeder and Niklas Bosserhoff, midfielder Moritz Ludwig and talented forward Malte Hellwig all of whom would be turning out for Uhlenhorst Mülheim. The black brigade would be also sans drag-flicker Gonzalo Peillat, defender Linus Müller and forward Justus Weigand who are playing for Mannheimer HC. Most of these had played in the latest Pro League encounters against Spain.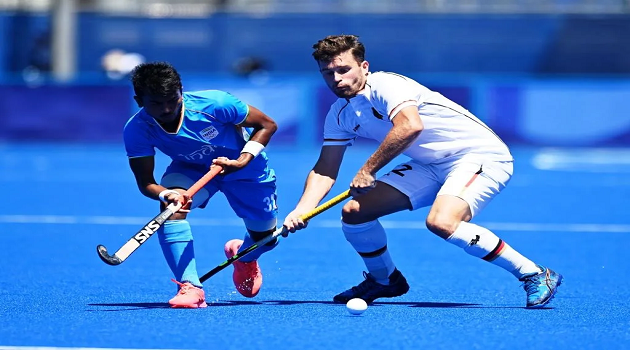 India would be teeming with confidence after their strong showing against England in their last Pro League tie. The Graham Reid-coached side have a problem of plenty in the penalty corner-hitting department with vice-captain Harmanpreet Singh really coming to the party with a magnificant hat-trick that single-handedly shaped their 4-3 win over England. With talented Jugraj Singh India have another great PC option alongside steadily-improving Varun Kumar. It would be an intriguing tussle to see how the Indian PC firepower stands up to Germany.
The Indian forwardline would be shored up by the return of vastly experienced Akashdeep Singh. Indian forwards would need to get more clinical with their final finish. Lalit Kumar Upadhyay and Mandeep Singh, Dilpreet Singh – three other experienced strikers in the side as well as young guns like Shilanand Lakra, Sukhjeet Singh and Abhishekwould look to strike telling blows against the Honamas.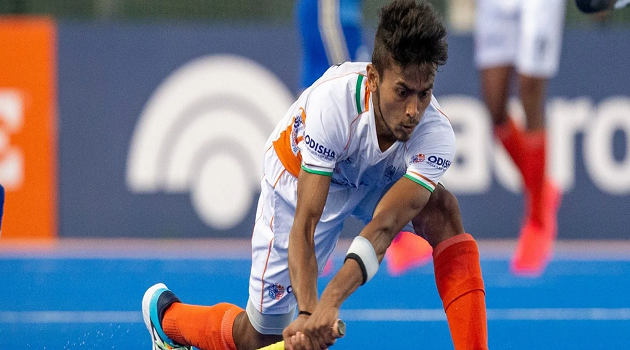 India have won two of their last three encounters against Germany, drawing once and the fact that they have not lost to the Honamas in these three games would stand them in good stead for the double-header at Bhubaneshwar.