Railways' Aura of Invincibility Under Coach Sunil Kumar Singh
Railways Sports Promotion Board (RSPB) have been the team to beat in the Indian domestic hockey circuit. The Sunil Kumar Singh-coached Railway outfit have won the 37th Surjit Hockey Tournament, 31st Lal Bahadur Shastri Hockey Tourney, and capped off a hat-trick of title wins, clinching the Obaidullah Khan Heritage Cup. In all, RSPB have featured in the finals of five premier domestic tourneys – finishing runners-up to Indian Oil and Petroleum Sports Promotion Board in the finals of the 57th Nehru Hockey Tourney and 1st Hockey India Inter-Departmental Nationals respectively. Three tournament wins and two runner-up finishes indicate the rich vein of form Railways Sports Promotion Board is at the moment.
Read Stats Corner: Obaidullah Khan Heritage Cup
RSPB coach Sunil Kumar Singh attributes the impressive run of RSPN to strong team spirit. "We focus on three key areas – unity, discipline, and hard work that has stood us in good stead. We were not able to train properly owing to Covid-19 but to reach five finals and win three of them is a fabulous achievement for Railways," he says with a tinge of satisfaction.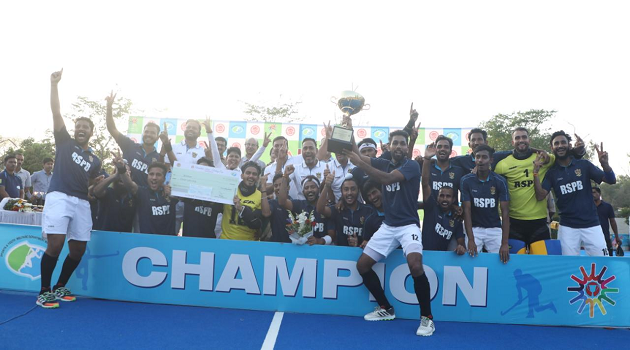 Read Railways Rally to Win Obaidullah Khan Heritage Cup
Singh, who is a former international whose playing career spanned from 1994-2004, elaborates about the talent depth in the side. "There is no shortage of talent in the Railway side. We organise Inter-Departmental Tournament every year and our selection committee pick 35-40 core probables among our 21 Railway units. There is fierce competition for places because we have two-three players always ready for each position. Such a scenario means players know they have to perform on a consistent basis. A robust collective team effort is our mantra. My boys strive to give their hundred percent every time they are on the patch and that's all matters," says Singh.
Singh, who had represented India at an International Tournament at Egypt in 2001, throws light on the drag-flicking capabilities of RSPB. "Our drag-flicking department is strong – we have talented drag-flickers such as former international and World-Cupper Jasjit Singh Kular, Joginder Singh, Parampreet Singh, Suman Beck, and Atuldeep."
Read Indian Forwardline Will Rely Heavily on Navneet Kaur for Pro League Ties against Netherlands
The solid bench strength of the Railways Sports Promotion Board can be gauged from the fact that they won the Obaidullah Khan Heritage Cup at Bhopal sans six-seven players, including striker Pardeep Singh, who are attending the Indian 'A team camp in Bengaluru for the 2022 Commonwealth Games.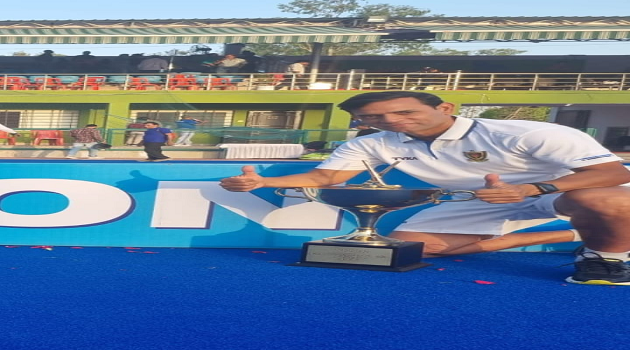 Read Injured Vandana Unavailable for Pro League Ties vs Netherlands
The Railway coach does not agree to the line of thinking that his team was far superior than the other domestic teams. "There isn't any quality gap between us and the other teams. Indian Oil is a strong team, they have three Olympians and 8-9 former internationals – they have lot of international experience and are even stronger than us. Army XI and Indian Navy are also improving, but I can tell you the Navy team is working hard and will surprise a lot of teams in upcoming tourneys," he quips.