Will Outstanding Performances in Asia Cup Propel, Birendra, Sunil into First-Choice Indian Team?
It was just after the 2021 Tokyo Olympics that the experienced triumvirate of Rupinder Pal Singh, Birendra Lakra and SV Sunil had announced that they would no longer be available for international duties. The only striking difference was that the duo of Rupinder Pal Singh and Birendra Lakra was part of the historic bronze-winning Tokyo Olympics campaign, while SV Sunil was handed a surprising 'snub' as he was cold-shouldered for the showpiece event. Interestingly, Rupinder and Birendra announced their retirements from international hockey, while Sunil announced that he was taking an 'international break' and had not called 'time' on his international career.
So essentially, Rupinder and Birendra have come out of retirements to represent India at the upcoming Asia Cup in Indonesia – more importantly, they have been handed the captain and vice-captain responsiblities of the team. For Sunil, it is a welcome comeback from his self-announced international break. All these experienced players are part of a 'A' side for the Commonwealth Games to be held in Birimgham later this year, but the Covid-19-induced postponement of the 2022 Asian Games in China probably prompted Hockey India coaches and selectors to try out the so-called 'A' side for the Asia Cup, thus keeping the door open for our first-choice team to play the remaining Pro League games in Belgium and the Netherlands and also feature in the Commonwealth Games.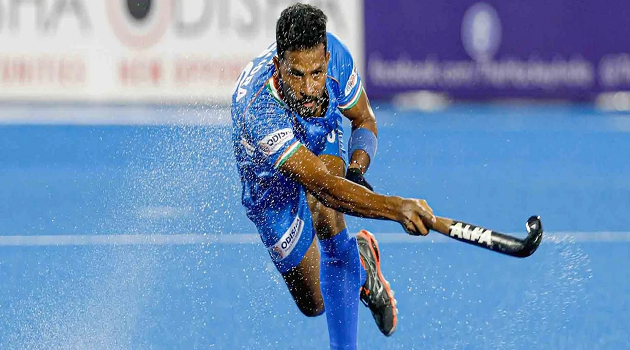 The trio are part of a less-experienced side that comprises a battery of Junior World-Cuppers such as Yashdeep Siwach, Abhisek Lakra, Manjeet, Vishnukant Singh, and Uttam Singh. The big question is: if Rupinder Pal Singh, Birendra Lakra, and SV Sunil come up with outstanding performances in the Asia Cup, do they stand a realistic chance of breaking into the first-choice team for the upcoming Pro League games and Commonwealth Games. Logically, they have made themselves available for national duty and 'performing' Rupinder, Birendra and Sunil would not just pose a problem of plenty but cause selection headaches up ahead.
It would be tough to brush aside experienced players when they are in 'high-performing' mode and the experienced duo would look to capitalise on their opportunities and make a strong case for themselves in the Asia Cup.