Blockbuster India-England Clash Awaits Hockey Fans!
England are one of the most improved hockey sides around – their dazzling performances in the 2022-23 Pro League at Mendonza is an ample indicator of how the Paul Revington-coached side is well prepared for the 2023 World Cup. The manner in which they pipped the Netherlands 3-0 in the Pro League (their first win over the Dutch since June 2019) and the way they gone about their business and got perched on the top of the points table with an unbeaten run is not lost on anyone. Their 5-0 win over Wales in their World Cup opener is only a reinforcement of their red-hot form.
The manner in which England troubled world number one Australia in the semifinal of the 2022 Birmingham Commonwealth Games when they held a 2-0 lead before going on to lose 2-3 made many sit up and take notice of them. And it all sets up for an intriguing World Cup clash against hosts India, who are riding high on confidence after a disciplined 2-0 victory over Spain.
Both teams are on an even kneel save for the fact that England are known to raise the ante in big occasion games and the Birsa Munda International Hockey Stadium would be overflowing with excitement and anticipation when India-England square up on Sunday. The depth of the Indian side came to the fore against Spain as they seemed to have players backing up team-mates having an off-day – to cite an example skipper Harmanpreet Singh was not very effective from his shorties and even muffed up a stroke, but the team had players to rally around him and do the required job. Like England, India appear to be well-armed for the World Cup.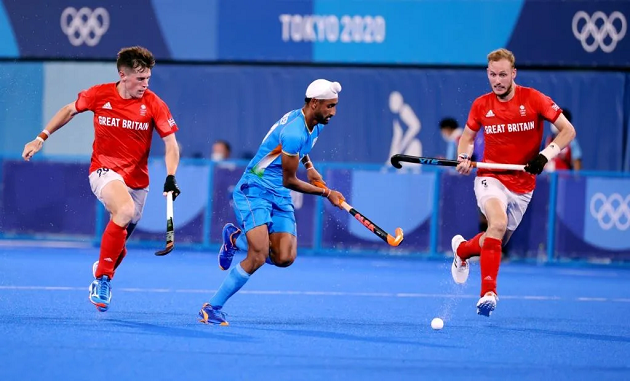 England have the deadly combo of Sam Ward and Nick Bandurak – both are drag-flicking forwards who can cause devastation in the Indian deep defence from shorties as well as with field goals not to speak of the threats posed by Phil Roper, Zach Wallace, and Liam Ansell. Having said that the Indian deep defence is not short on experience and capabilities – Harmanpreet, Amit Rohidas, Surender Kumar, Varun Kumar have collective international experience of over 500 internationals and they have it in them to frustrate the best of forwardlines.
Indian forwardline would look to be belligerent – the likes of Akashdeep Singh, Mandeep Singh, Abhishek, and Sukhjeet Singh must look to keep the opposition defence guessing and not sound too predictive as they would be easy pickings for the England deep defence.
India also would have learnt their lessons from their 2022 Birmingham Commonwealth Games clash against England when India led 3-0 in first 22 minutes, and allowed England to score 4 times in last 18 minutes, in the end settling for a 4-4 draw when a win was there for the taking. It was a match where Varun Kumar served a ten-minute yellow card suspension much like Abhishek was sent the marching albeit unfairly against Spain. Card discipline is something that separates the very best from the good teams, and hopefully Graham Reid-coached outfit would be cognizant of that.
We are in for a blockbuster clash for sure!