How Appalling Penalty Conversions Derailed Indian Hockey Eves in 14th World Cup
Appalling penalty corner conversions have severely dented the Indian women's hockey team's World Cup campaign. It is perhaps the single biggest factor why the performance graph of the Indian hockey eves dipped sharply as the tournament wore on – the positives witnessed in the World Cup opener against England gave way to a consistent tale of missed scoring chances as well as exuding impression of running out of ideas in the opposition 'D'. Surprisingly, India scored a nifty short corner goal via Vandana Katariya off an indirect variation to equalise against England but that's the only one they converted out of seven penalty corners they earned. Vandana Katariya was again at hand to score another indirect variation off a shortie as India restored parity against China in their second tie, but they missed four PCs as well.
Read All You Want to Know About Women's Hockey World Cup
Hockey fans' frustration was at an all-time high in India's third pool game against New Zealand, where they won a whopping 15 penalty corners and could score only once via Gurjit Kaur in the dying moments of the game. India kept pressing the profligacy button, bungling four shorties against Spain and squandering short corners against Canada – a game where Salima Tete scored two minutes before the final hooter off an indirect PC routine but not before they wasted seven PCs. The Janneke Schopman-coached Indian outfit was able to create as many as 46 penalty corners in the 14th World Cup but could convert only five – a kind of statistics that would be indeed concerning for the Indian coaches and selectors.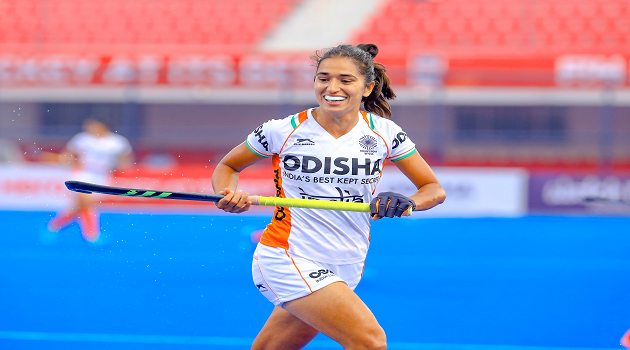 Read Time for Indian Midfielder Navjot Kaur to Raise the Performance Bar!
The Indian hockey eves' penalty corner department cut a disappointing figure – Gurjit Kaur kept unleashing her power-packed drag-flicks and only had to show one goal for her efforts. Of course, it cannot be denied that the Indians were up against some of the world's best goalkeepers in Maddie Hinch, Brooke Roberts, Melanie Garcia, and Rowan Harris. But this can hardly be an excuse for our trashy short corner conversions. There were not much options for Indian beyond Gurjit. Deep Grace Ekka did try her drag-flicks but she was average at best, save for her reputation-saving strike against Japan. The desperation of the Indians can be gauged by the fact that they started to deploy Monica Malik as a PC hitter – she took the traditional along-the-carpet PC hitting but it did not fetch many dividends save for Vandana deflecting home against England.
Read When Canadian Hockey Eves Turned on the Style to Reach Maiden Final in 1983 World Cup at Kuala Lumpur
One felt that India did not quite have a strategy in place for PC execution – it was more of trying something and hoping for it to work – in a big tourney like the World Cup, this cannot be an ideal recipe. Clearly, head coach Janneke Schopman has plenty to ponder ahead of the Commonwealth Games. India's third-place finish in the FIH Pro League accelerated expectations among all and sundry but the 14th World Cup served as a biting reality about their stock in world hockey.
Indian Eves' Penalty Corner Conversion in 14th World Cup
| | | |
| --- | --- | --- |
| Opponent | Penalty Corners Earned | Penalty Corners Converted |
| England | 7 | 1 |
| China | 5 | 1 |
| New Zealand | 15 | 1 |
| Spain | 4 | 0 |
| Canada | 8 | 1 |
| Japan | 7 | 1 |
| Total Penalty Corners Earned & Converted | 46 | 5 |